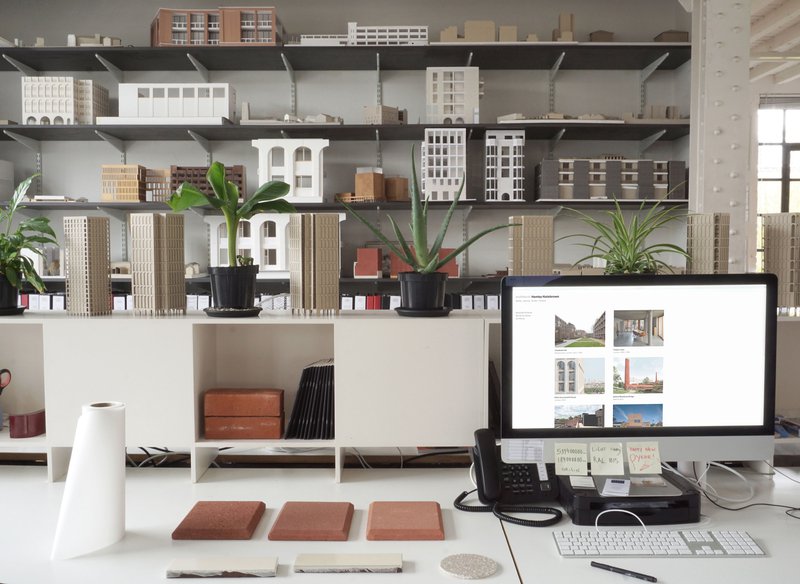 Recently Qualified Part III / Experienced Part II

Henley Halebrown is a creative, award winning architecture studio based in Shoreditch, London.
We are seeking talented and motivated people to develop their career with us. Current projects cover a range of residential, commercial and education projects for a variety of interesting clients. We work in Vectorworks in both 2D and 3D, so knowledge of the software will be an advantage.
We currently have a number of vacancies;
Project Architects who have experience of working on larger projects. You must be able to demonstrate a good technical knowledge and exceptional design experience. We will be looking for you to manage others and work well in a collaborative team. We have a number of projects currently going to site, so experience of job running will also be an advantage.
Experienced Part II Architectural Assistants, or recently qualified Part III Architects, who have a minimum of 3 years experience. We have a number of newly qualified Part II Architects and are now looking for those with a little more experience. You will be happy to work as part of a team and be confident to develop detail and take the lead on package design. We would expect you to be able to work independently on your package whilst contributing meaningfully to the project's design development.
All positions are full time contracts with imminent start dates.
The studio is run in a collaborative manner with the directors deeply involved in all projects. You will be expected to be able to present your ideas, and decisions, to your peers and the greater studio. We sponsor various external enterprises from community activities to cultural events, many of which take place in the studio. We have non-project based working groups, across the studio, researching a wide range of design and cultural questions - everyone is party to one or more of these activities.
We are keen that our practice reflects the diversity of communities we design for, and welcome & encourage applications from under-represented groups. Henley Halebrown is an equal opportunity employer committed to equality, diversity and inclusion.
If you would like to work in a challenging creative environment with a group of like minded people please submit your CV and selected samples of work to HR@hhbr.co.uk. Please include your level of qualification in the subject bar and mark for the attention of Rhiannon Sutton.
We look forward to hearing from you.