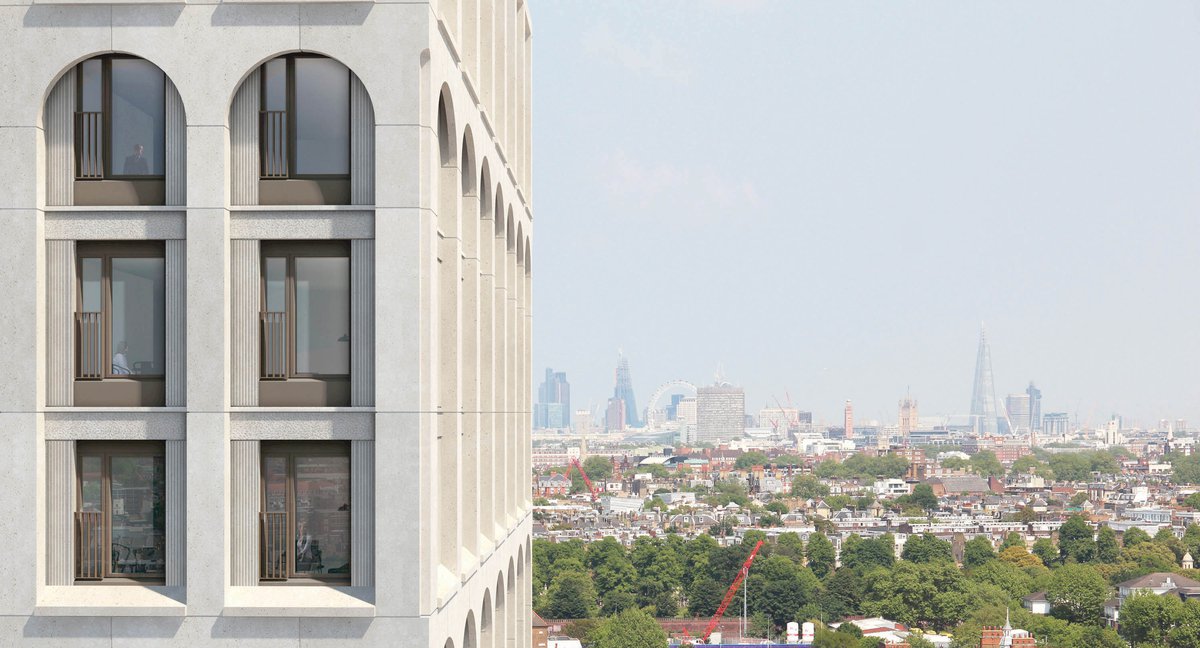 Edith Summerskill House shortlisted for World Architecture Festival
July 2019
Our scheme for Edith Summerskill House in London's Fulham has been shortlisted for the World Architecture Festival's Future: Residential award.

Edith Summerskill House, a new scheme in London's Fulham, is a finalist in the Future: Residential category at the World Architecture Festival 2019. The project has been designed for HFS Developments – a joint venture between Hammersmith & Fulham Council and Stanhope. 
The new tower replaces an existing 18-storey building on the edge of the post-war Clem Atlee Gardens estate in West London. At 21-storeys, the new design doubles the capacity from 68 to 133 affordable homes. 
The World Architecture Festival was established in 2008 and is the only architectural festival of its kind bringing more than 500 practices together to present to their peers. This year's judging panel includes figures from across the built environment including Alison Brooks, Peter Cook, Rachel Haugh and Francine Houben. Previous winners of the award include Sordo Madaleno Arquitectos' Amelia Tulum in Tulum, Mexico and EAA Emre Arolat Architecture's Göksu Residences in Istanbul, Turkey.
The design team will travel to Amsterdam in December to present the project to the judges after which a winner will be announced. 
"The design for the new Edith Summerskill House has been born out of in-depth and inspiring conversations with the Clem Atlee Estate tenants. We're proud that the majority of the new affordable homes will be for social rent and that the entire community will benefit from its reimagined public space. We're grateful to the World Architecture Festival for recognising this new vision for high-standard, community-focused social housing."
– Simon Henley, Principal, Henley Halebrown
"We see Edith Summerskill House as a meaningful example of how intelligent, rational and human centred design can create affordable homes that improve people's quality of life. Its nomination for the World Architecture Festival validates the vision of the London Borough of Hammersmith & Fulham and Stanhope to positively affect people's lives in the Borough, by delivering the highest standard of new affordable homes through our innovative joint venture partnership."
– Tom Larsson, Design Director, Stanhope. On behalf of HFS Developments.