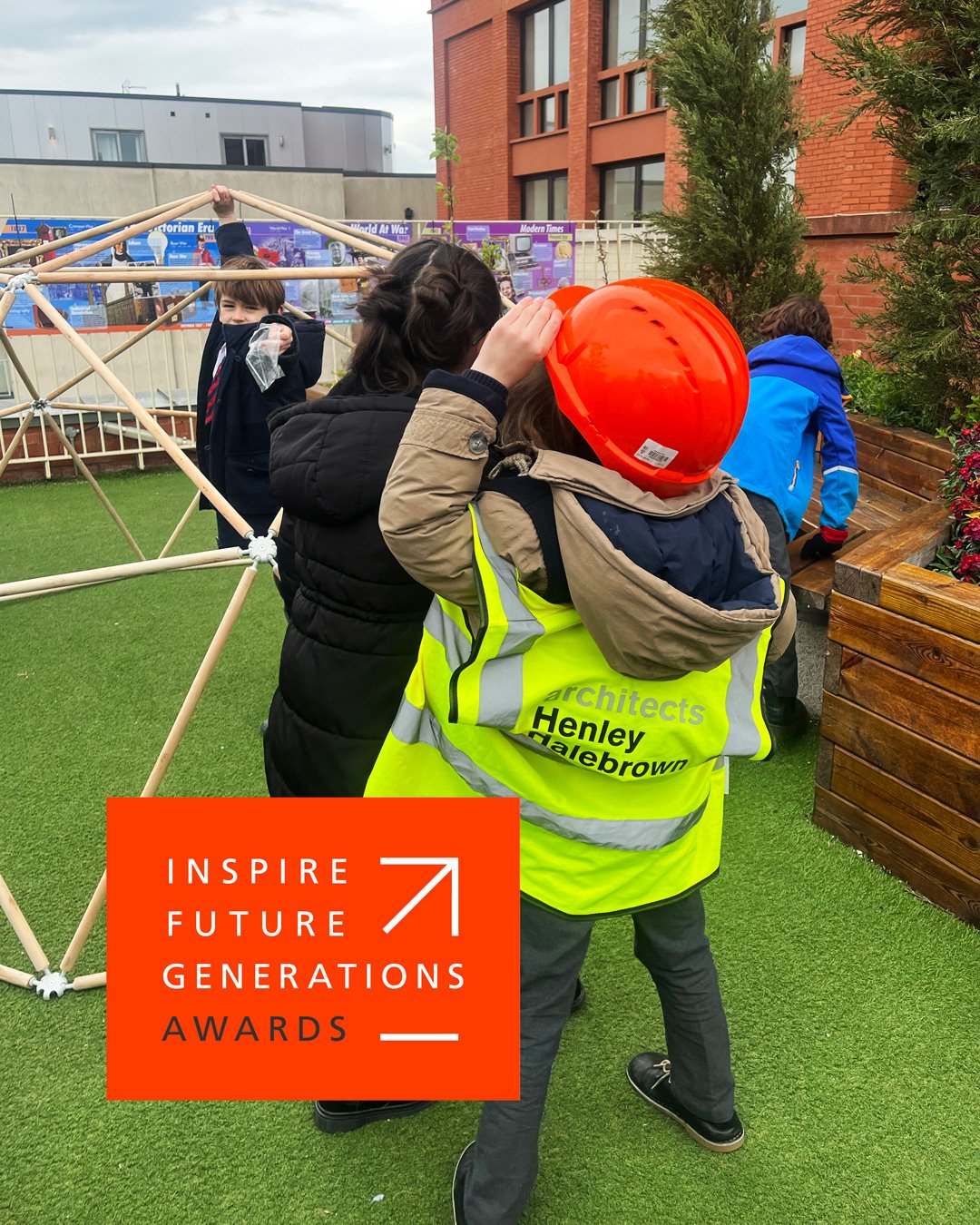 Young People into Architecture programme shortlisted for Inspire Future Generations Award 2023
November 2023
Henley Halebrown have been named as a finalist for the Inspire Future Generations Awards 2023 organised by the Thornton Education Trust.
Our programme 'Young People into Architecture' has been nominated in the Long Term Programme - Children category.
The Young People into Architecture project aims to provide an opportunity for school pupils from disadvantaged backgrounds across London to engage with people who work across architecture and the build environment through both classroom learning and a hands-on building task.
Through this, children who disproportionately face barriers developing their knowledge and understanding of this sector now have access to different learning experiences, raising their aspirations and giving them a sense of autonomy in a world which can sometimes feel exclusionary.
For further information on the Awards, please visit the Thornton Education Trust website.