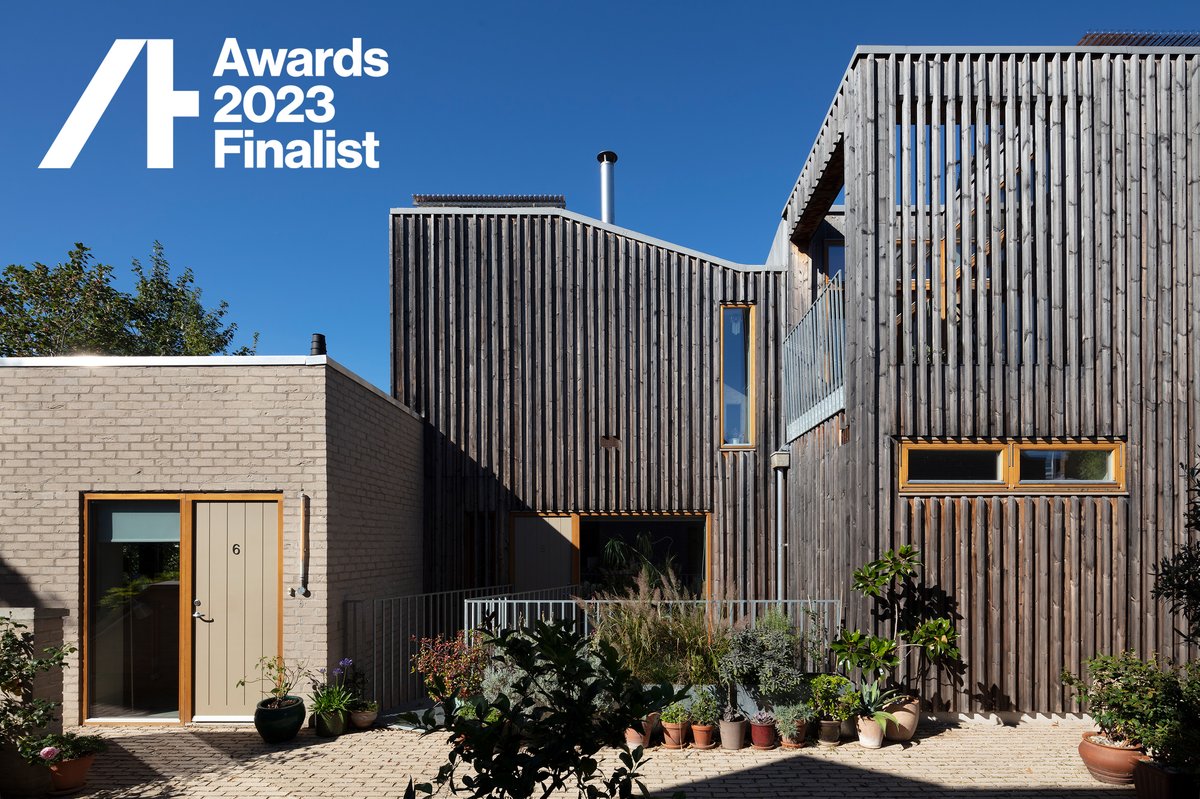 Two projects that have stood the test of time shortlisted for Architecture Today Awards 2023
July 2023
Talkback and Copper Lane have both been shortlisted for the Architecture Today Awards 2023.
The Architecture Today Awards are designed to showcase, celebrate and share knowledge about buildings that have stood the test of time. All of the finalists have been in use for at least three years and can demonstrate a strong track record for delivering on their environmental, functional, community and cultural ambitions.
Talkback has been shortlisted in the Workplace category. Our scheme for the television production company created a workspace for 250 people along with a TV studio, editing facilities, rehearsal space, and a separate apartment. Completed in 2001, the building took its cue from a collegiate research environment and the domestic Arts and Crafts Movement. Talkback is a television production company that works in a middle ground between research and business. In 2017, the building was converted to the Mandrake Hotel by Manalo & White Architects, retaining the majority of the original architectural design and becoming the third iteration of this set of early 20th Century buildings.
Copper Lane is a finalist in the Residential category. This "intentional community" completed in 2014 was London's first co-housing scheme, formed of six houses share a laundry, workshop and 50sqm hall – designed to accommodate parties, yoga, and a library, and today used as a kindergarten – and a continuous perimeter of communal gardens with varied growing conditions and atmospheres.