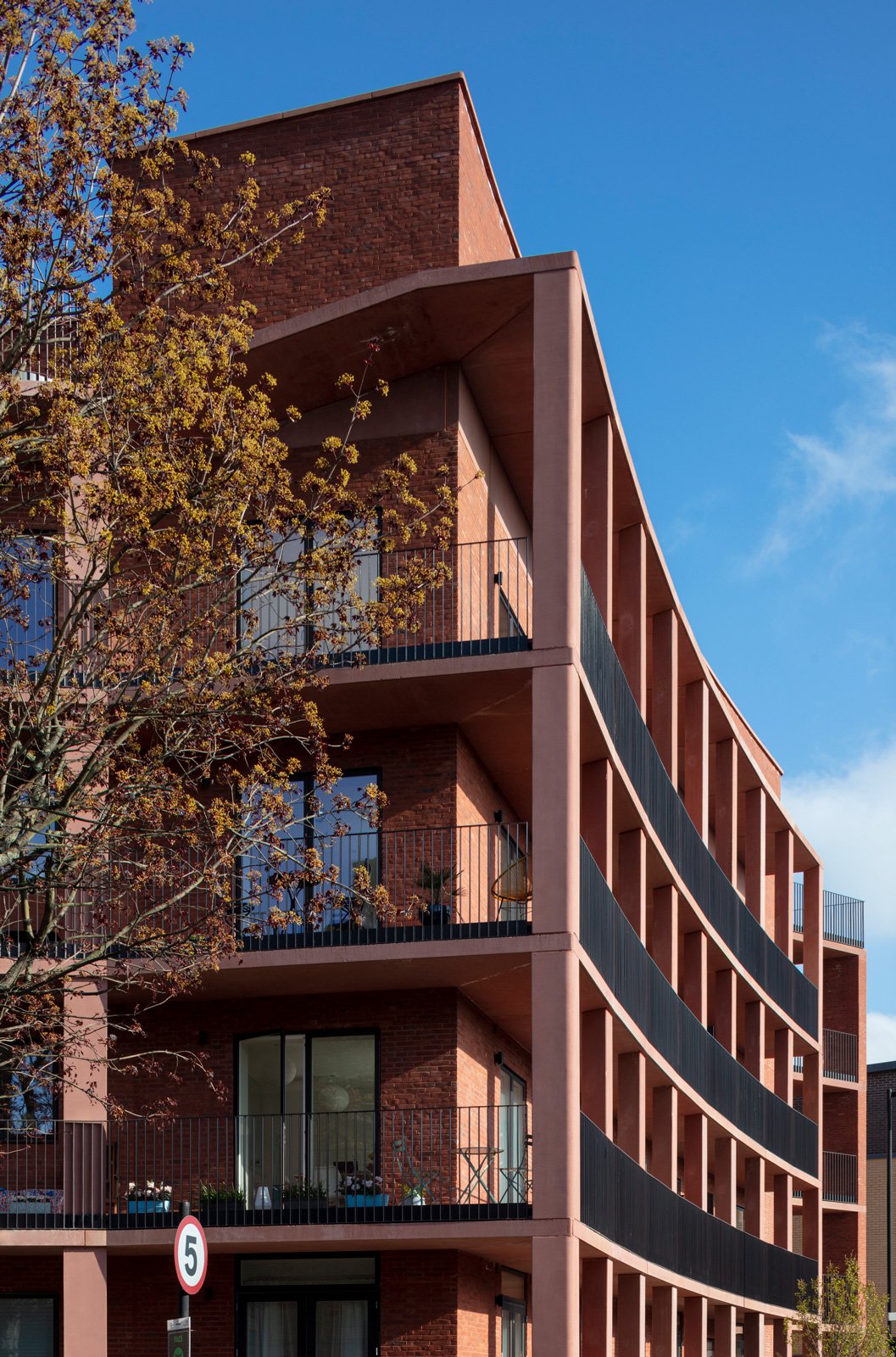 Taylor, Chatto & Wilmott Courts, Frampton Park Estate win in the housing category at the New London Architecture Awards
November 2021
We are very happy that Taylor, Chatto & Wilmott Courts, Frampton Park Estate have been nominated the winner in the housing category at the New London Architecture Awards 2021
From the Award's International Jury:
Textual Quality and depth to facade. It has a quirky, interesting sense of scale which makes it stand out above other projects. 
Andreas Ruby
These buildings explore meaningful ways in which architecture can support a social infrastructure in London. The grouping and massing negotiate between the contrasting urban conditions of the post-war estate and the Victorian street, repairing the urban fabric in a way that extends the public realm. Each building occupies its respective site with generous external public space interwoven along the street and within the estate. 
Sociality through a heightened awareness of belonging to a place is further emphasised in the richness of housing typologies, from street-level townhouses to lateral apartments to duplex maisonettes. This range of accommodation makes for an exceptionally varied and engaging group of homes that prioritises the individual experience.
This project is part of Hackney Council's ambitious programme, which is providing hundreds of new Council homes through an innovative, in-house and not-for-profit approach – with genuinely affordable homes paid for through selling some homes outright in the absence of government funding.
Environmental sustainability was integral to the project. All the buildings are designed with a design life in excess of fifty years, with embodied carbon for both Taylor & Chatto Court (500 kgCO2eq/m2) and Wilmott Court (550 kgCO2eq/m2) below RIBA 2030 Challenge's 2020 targets.
Please read the full article on the award here.