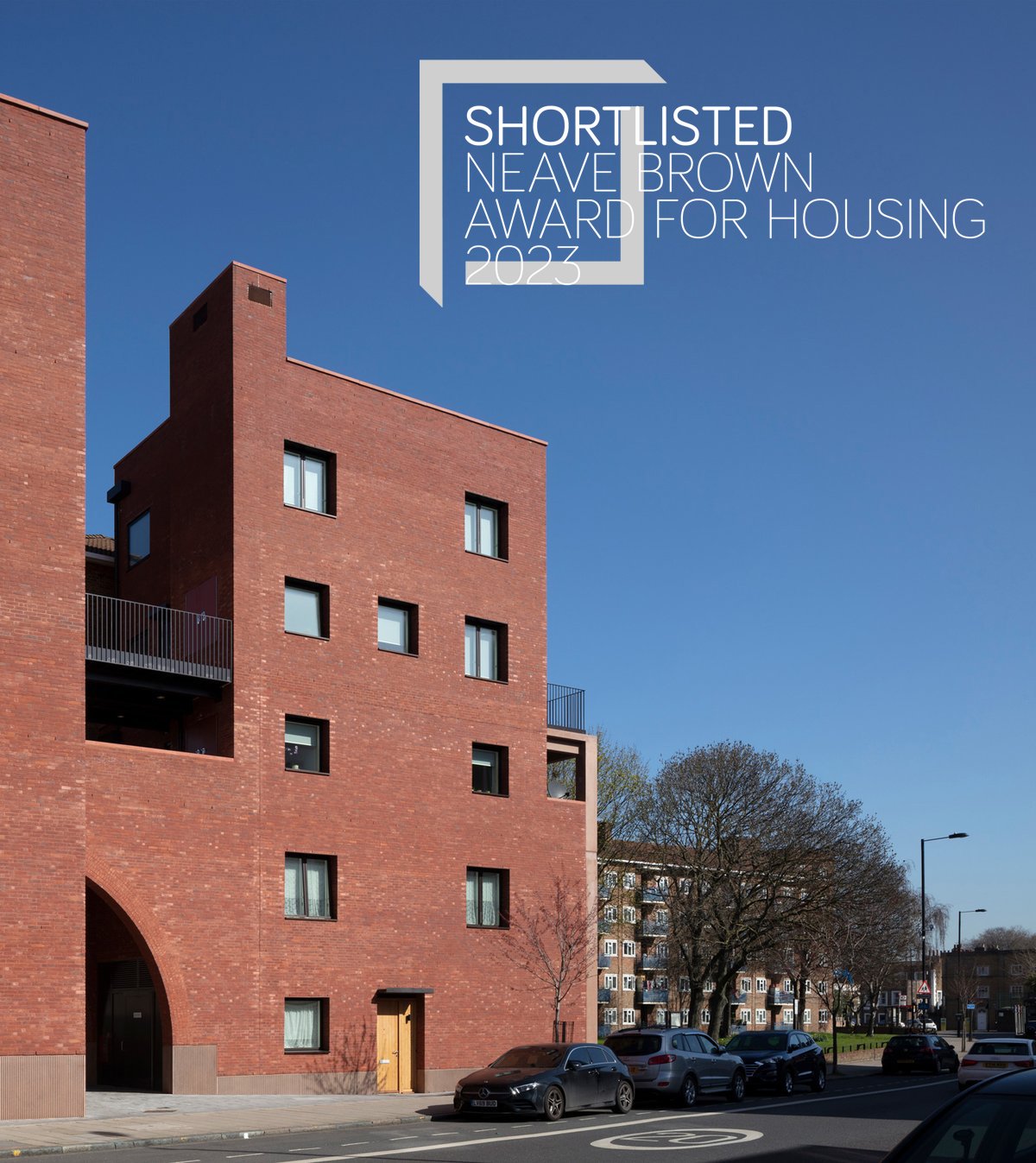 Taylor & Chatto Courts and Wilmott Court shortlisted for the RIBA Neave Brown Award for Housing
July 2023
Our work on the Frampton Park Estate for Hackney Council has been shortlisted for the RIBA Neave Brown Award for Housing 2023 as an exemplar of buildings that raise the bar for architecture with social impact.
Given in honour of social housing pioneer, Neave Brown (1926-2018), the annual award recognises the UK's best new affordable housing.
RIBA President Simon Allford said, "At a time when the cost of living is among the most pressing issues of the day, these examples of affordable housing outline possibilities for a better future. We need more homes that are better designed in terms of amenity, caron, context, community and culture - we must focus on them all."
The project forms part of Hackney's Housing Supply Programme to build new Council homes using an in-house not-for-profit model. The scheme of 45 homes is 78% affordable and 22% sale, all tenure blind.
This shortlisting follows our success with 333 Kingsland Road winning the same Award in 2022.
The winner will be announced at a ceremony on 19 October 2023 at Victoria Warehouse in Manchester.
Read more on the RIBA Awards website.