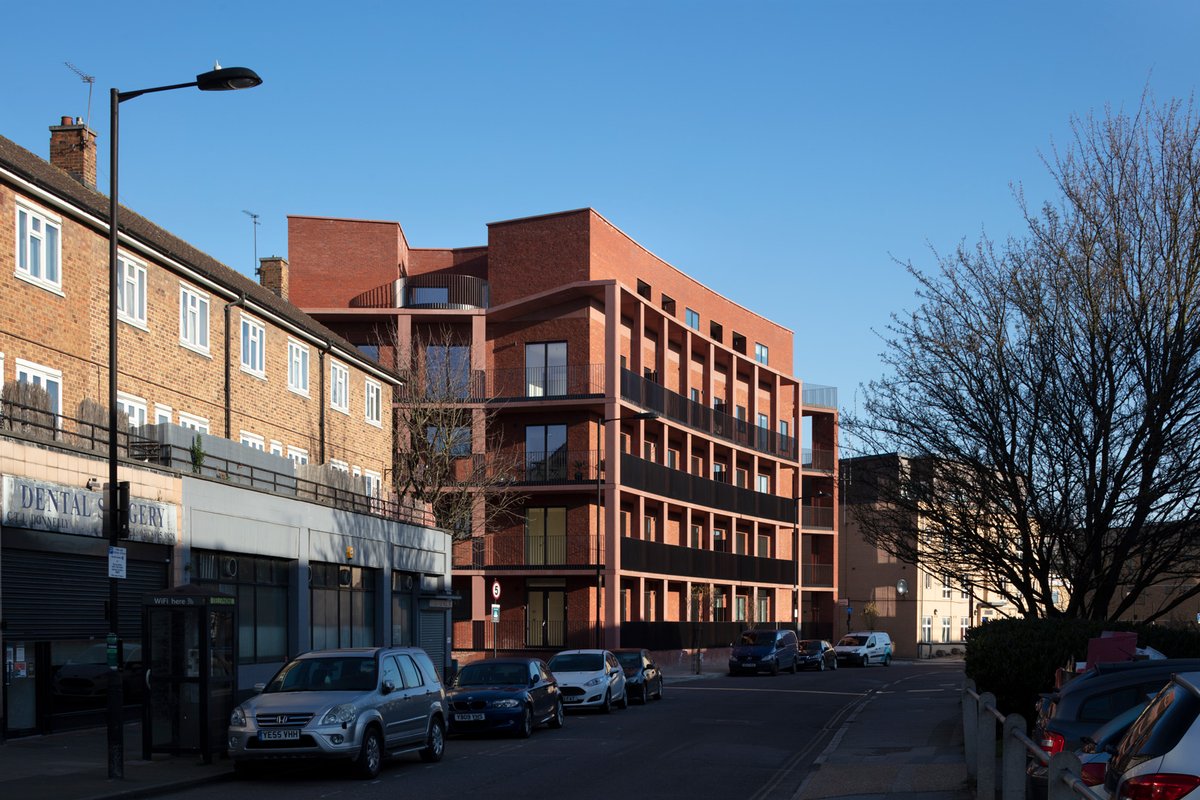 Taylor & Chatto and Wilmott Courts shortlisted for AJ Architecture Awards 2022
August 2022
Taylor & Chatto and Wilmott Courts have been nominated in the Housing category at the AJ Architecture Awards 2022.
They form a pair of mixed-tenure housing accommodating 45 new homes commissioned by the Hackney Council on two sites at the edge of the post-war Frampton Park Estate. Located some 300m apart along Well Street, Taylor Court and Chatto Court rise from the empty site of the previously demolished Frampton Arms pub, whilst Wilmott Court replaces Lyttelton House, a small building which accommodated six homes that no longer met modern requirements.
In an earlier article on the project, the Architect's Journal applauded the scheme's "grander-than-usual proportion and civic presence".
It praised the project for the way it "stands out as sophisticated urban housing, knitted not just into the fabric of the estate but into the city too", adding that the impressive threshold spaces "in the deft literal and metaphorical framing of these blocks... unpretentiously and seamlessly wed the pragmatics with a spirited dose of architectural history, making housing that is good urban architecture as well."
Read more about the Awards here.