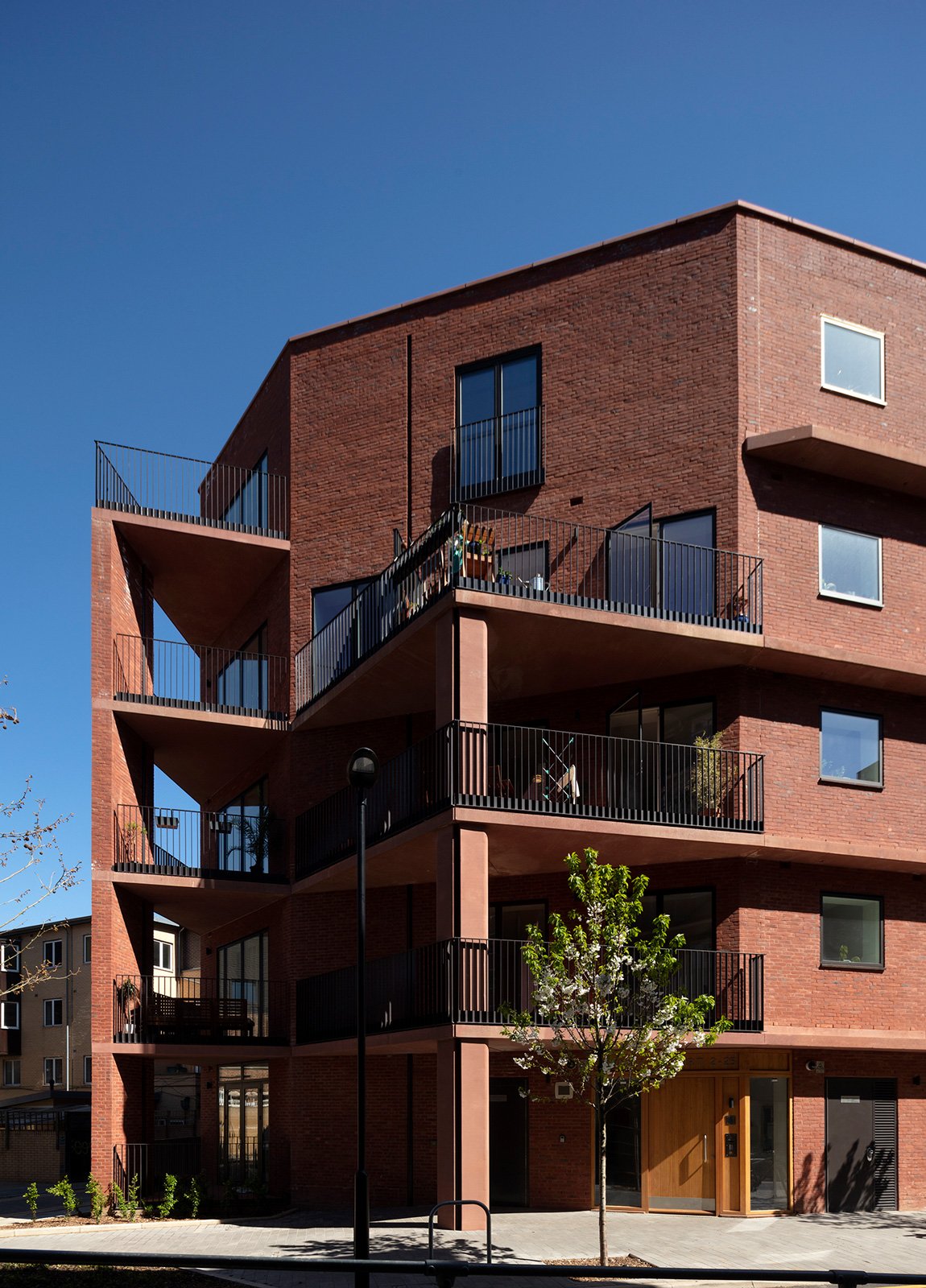 Taylor & Chatto and Wilmott Courts honoured with Hackney Design Award
December 2022
Taylor & Chatto and Wilmott Courts on the Frampton Park Estate have won a Hackney Design Award 2022.
Launched in 2004, the biennial Hackney Design Awards were set up to recognise innovative and sustainable building designs, architecture and spaces in Hackney.
The project was described by the judges as "exquisitely detailed housing blocks exemplifying a sensitive and nuanced approach to estate densification."
Philip Glanville, Mayor of Hackney, commented that the winning schemes "showcase the rich variety of design and architecture in the borough, which contributes to and improves the fabric of Hackney, helps to tackle the climate emergency, and makes a real difference to people's lives. The awards are a testament to what can be achieved when we work together with visionary architects, developers and residents. They have helped innovate and drive up standards and our collective commitment to design."
Taylor & Chatto and Wilmott Courts form a pair of mixed-tenure housing accommodating 45 new homes commissioned by the Hackney Council on two sites at the edge of the post-war Frampton Park Estate. Located some 300m apart along Well Street, Taylor Court and Chatto Court rise from the empty site of the previously demolished Frampton Arms pub, whilst Wilmott Court replaces Lyttelton House, a small building which accommodated six homes that no longer met modern requirements.