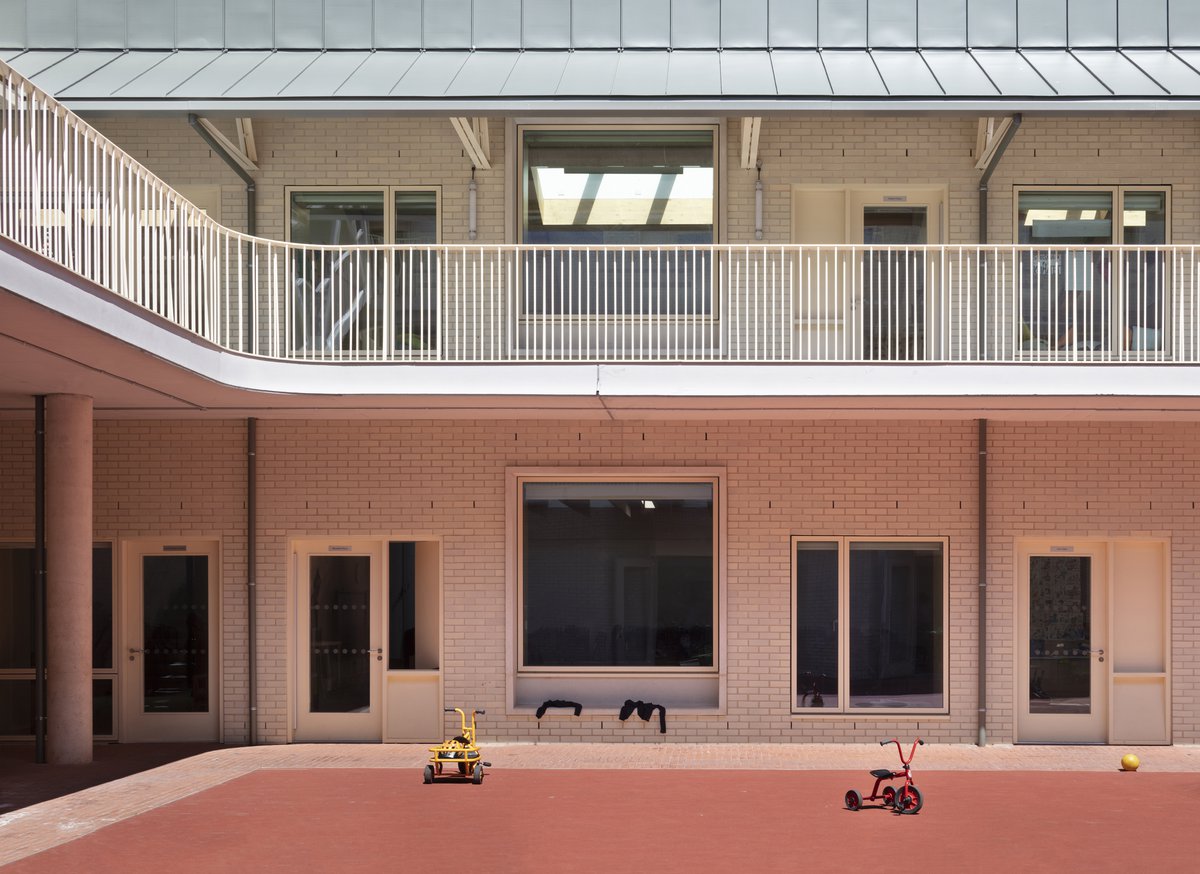 Thornsett Group and the Benyon Estate named RIBA Client of the Year 2022 for Hackney New Primary School & 333 Kingsland Road
October 2022
Thornsett and The Benyon Estate - members of the Downham Road JV - have been named RIBA Client of the Year for 2022 for Hackney New Primary School & 333 Kingsland Road.
The annual RIBA award recognises exemplar clients who champion and commission outstanding architecture.   
The joint clients commissioned Henley Halebrown to create Hackney New Primary School and 333 Kingsland Road in 2015 – a project that has since been upheld for its significant contribution to the East London community as a piece of social infrastructure.  
Located on London's Kingsland Road, this hybrid scheme skilfully combines a community-led school with 68 apartments on a complex urban site. The deliberately compact housing block – which includes 68 rented homes, 50% of which are offered below the average market rent – frees up the maximum footprint for the school, whilst also providing a substantial baffle from noise and emissions from the neighbouring busy road.   
The school has been designed without inner corridors to increase visibility and foster a sense of community, while the centrally placed cloistered courtyard acts as the hub of this miniature village-like setup, providing a safe, open space for the children to play. 
As the building meets the street below the apartments, a welcoming colonnade generously extends the pavement and provides access to the new commercial units, completing the multi-faceted urban complex.
Chair of the RIBA Client of the Year jury, Denise Bennetts, said:
"I thank and congratulate both Thornsett Group Estate PLC and the Benyon Estate for their commitment to addressing the local community's needs for affordable housing and a primary school. Their resolve and dedication enabled Henley Halebrown to design and deliver visually striking and practical facilities – a critical and clever hybrid intervention that maximises the potential of an extremely complex site." 
The RIBA Client of the Year 2022 jury was chaired by Denise Bennetts, founder of Bennetts Associates; with Tracy Meller, Senior Partner at RSHP; and Dr Timothy Winter, Cambridge Mosque Trustee, Founder and Dean of the Cambridge Muslim College.
For more information, please visit the RIBA Awards website.