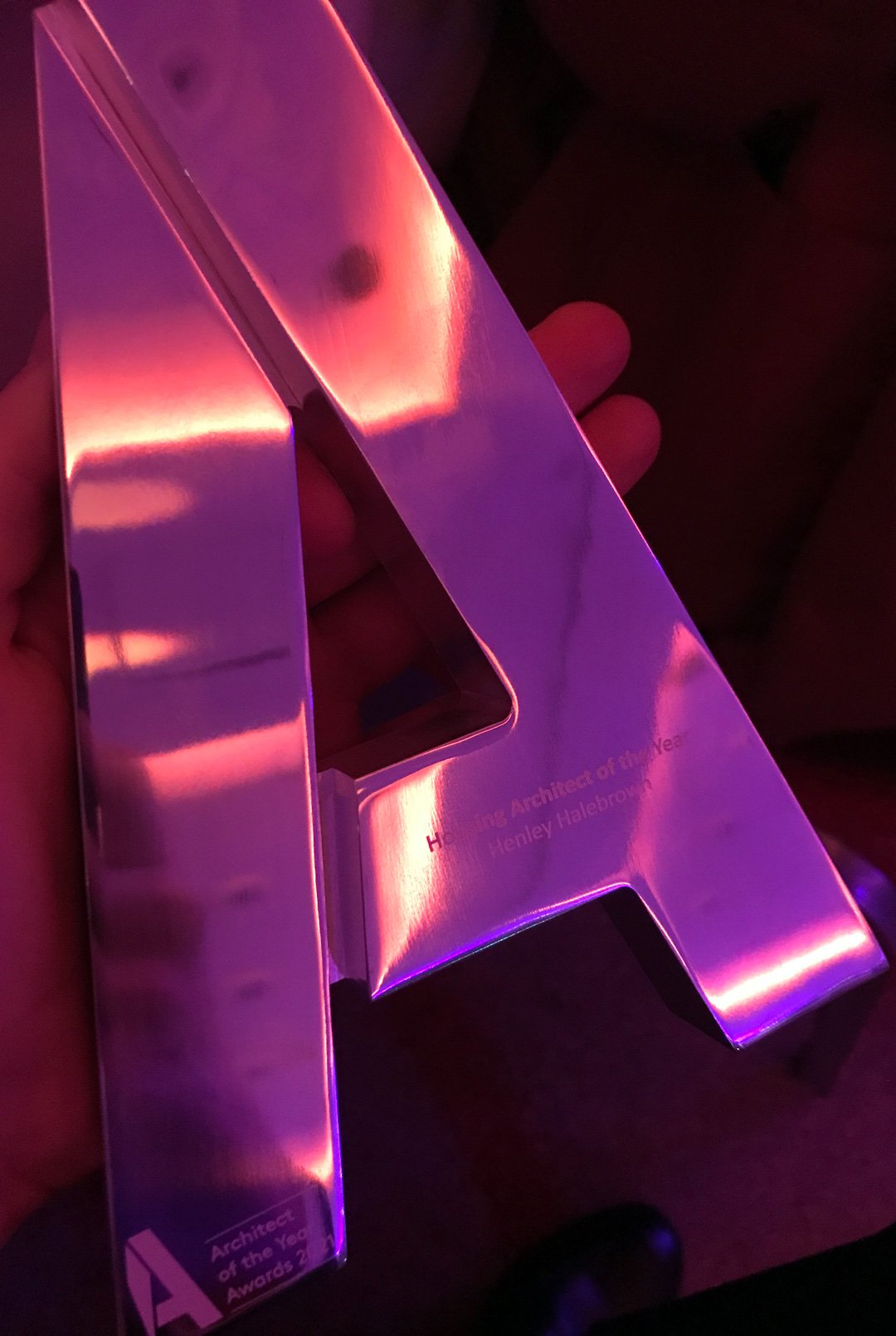 Henley Halebrown named Housing Architect of the Year 2021
October 2021
We are honoured to have been awarded the 'Housing Architect of the Year' accolade at the Architect of the Year Awards 2021 organised by Building Design.
The award recognises a range of the practice's housing schemes, from 333 Kingsland Road & Hackney New Primary School to the Kings Crescent Estate to Taylor, Chatto & Wilmott Courts on the Frampton Park Estate.
We are passionate about delivering fantastic homes that make a wider contribution to society, and believe that the variety and quality of our housing work stands out for the way in which high minded ideas are matched by an attention to detail, construction and an understanding of what makes a good home and an attractive place to live.
Read more here.