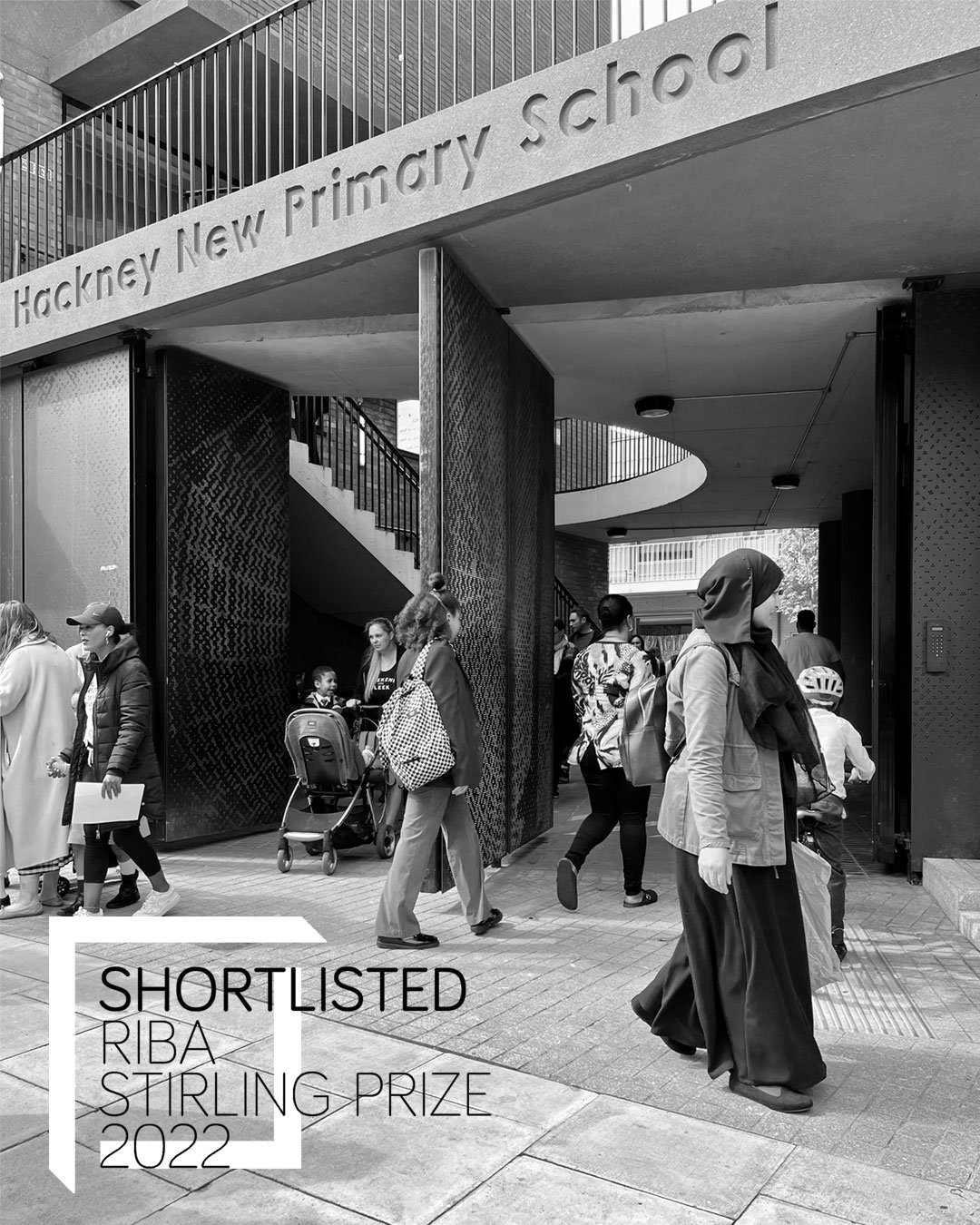 Hackney New Primary School & 333 Kingsland Road shortlisted for RIBA Stirling Prize 2022
July 2022
Hackney New Primary School & 333 Kingsland Road has been honoured by being shortlisted for the RIBA Stirling Prize 2022 as "a conceptually rigorous and notable architectural response." 
In addition to the Stirling Prize nomination, it has been shortlisted for the RIBA Neave Brown Award for Housing 2022, which recognises the UK's best affordable housing.
It was described by the judges as "an immense sculptural pink brute of a building, punctuating a busy junction on the Kingsland Road with a certain civic pride".
They went on to highlight its success in dealing with a challenging site, "with the elimination of internal corridors forming an inner world of a closely-knit courtyard and classrooms. It is clear the architects have had to be inventive to deliver the required light and ventilation on this restricted school site."
"The grateful residents of the apartment building appear to be thoroughly enjoying the penthouse qualities" of 333 Kinglsand Road "and the very generous outside spaces sheltered by the robust, uncomplicated concrete logia structure that defines the building's external appearance." 
The facade was described as being "of delightful high-quality, with a solid street presence. The apartment building touches the pavement in a well-mannered way, with a welcoming colonnade giving space back to the public realm and a sense of place to the shop unit fronts."
The role of the project as a piece of social infrastructure was also highlighted: "...the long precast concrete bench backing onto the simply articulated blind façade of the school hall has been thoughtfully provided for waiting parents beside the school gates."    
Simon Henley said, "As a practice, we're very moved to be on this prestigious shortlist and happy that our approach to urbanism, looking at both English and continental models has generated enthusiasm.  We have worked on this project in a way that we hope gives back to the local community, underlying our commitment as a studio to the importance of social value in architecture."
The RIBA Stirling Prize is judged against a range of criteria including design vision; innovation and originality; capacity to stimulate, engage and delight occupants and visitors; accessibility and sustainability; how fit the building is for its purpose and the level of client satisfaction.
For more information, please visit the RIBA Stirling Prize website.