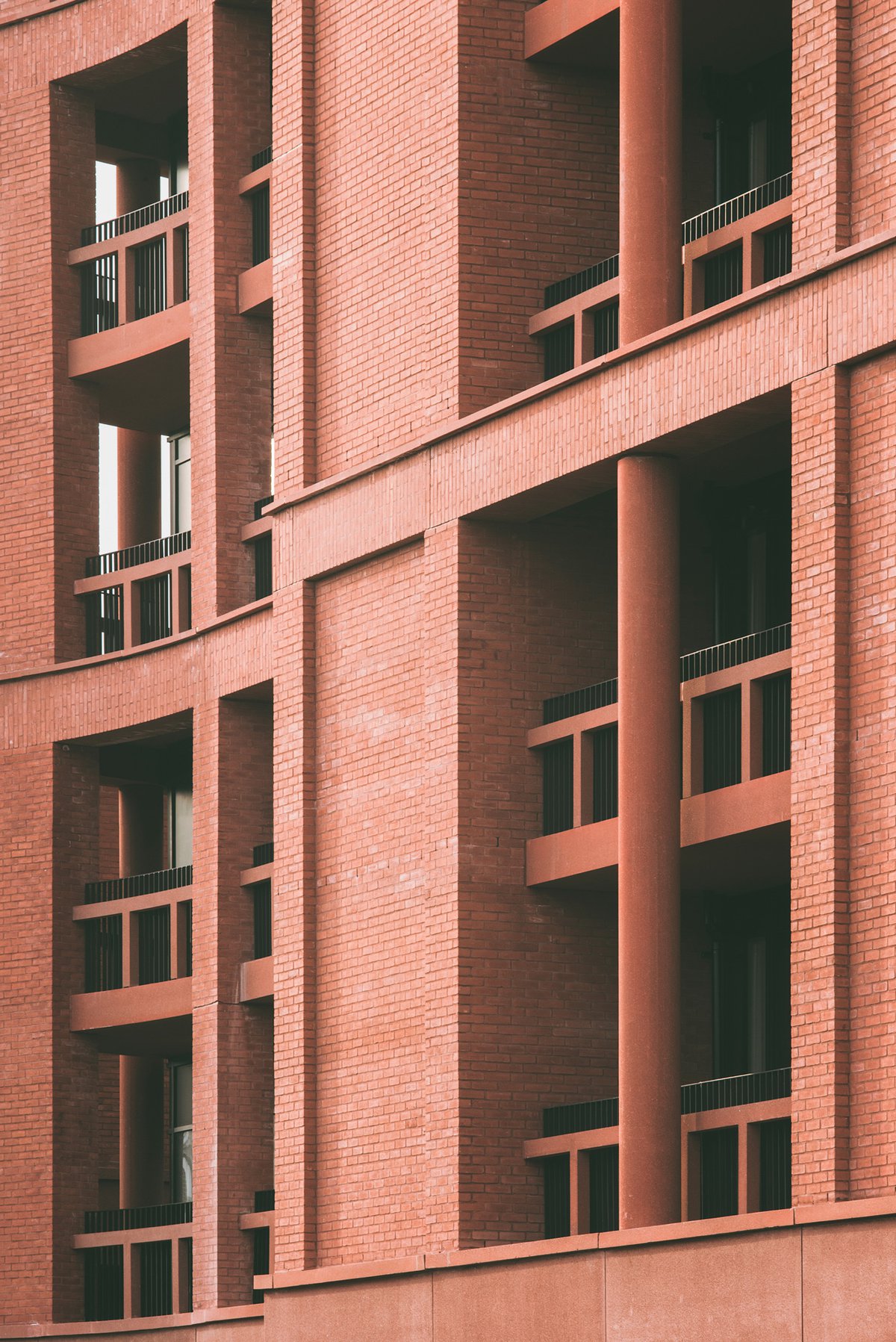 Hackney New Primary School & 333 Kingsland Road shortlisted for Erich Mendelsohn Award
July 2023
Hackney New Primary School & 333 Kingsland Road has been shortlisted for the Erich Mendelsohn Award for Brick Architecture 2023.
The prize is awarded every three years by the Initiative Bauen mit Backstein. In the sixth edition of one of Germany's most important architecture prizes, the best buildings made of brick showcase the full architectural potential of this building material that is as traditional as it is innovative. This edition received 584 projects from 33 countries.
Our shortlisted building is predominantly red brick, with elements – columns, beams, stringcourses and parapets – of precast concrete, the deep red colour derived from the red granite aggregate and red sand.
Hand-laid flush pointed brickwork is combined with precast brick string courses and exposed precast heavily acid-etched to reveal the texture of aggregate. The brickwork is detailed to step, facet and curve, accommodating consistent apertures and loggias.
The winners will be revealed in September 2023.