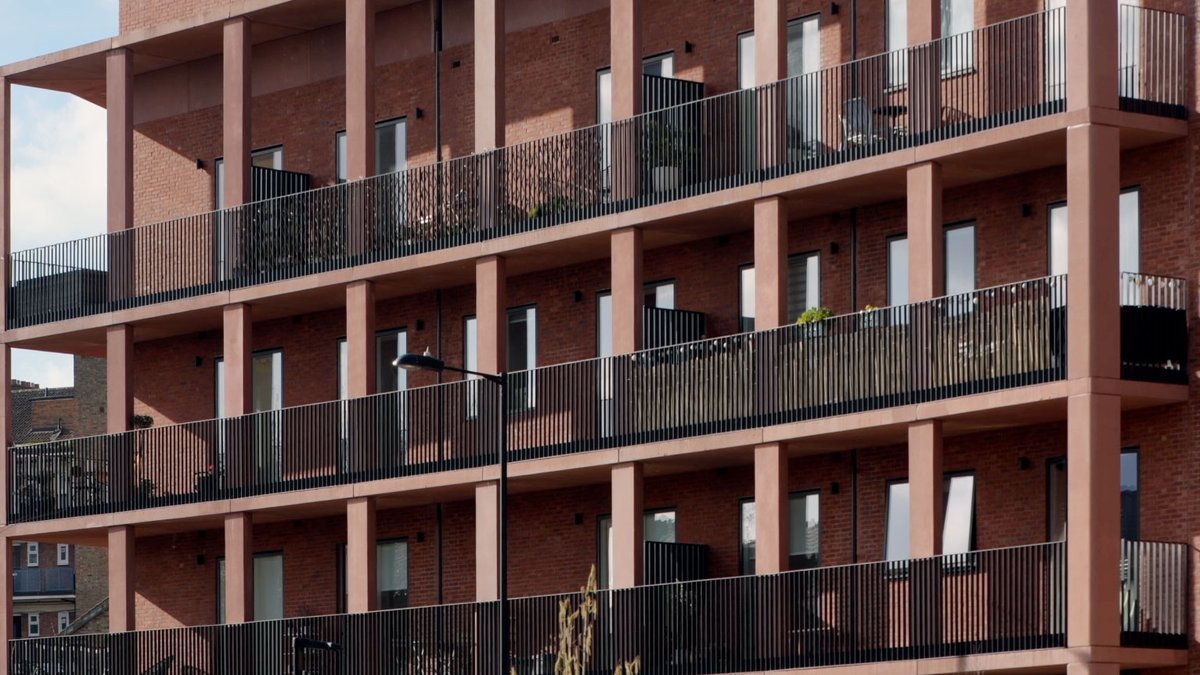 Double win at Civic Trust Awards 2022
March 2022
We are honoured and delighted to have won two Civic Trust Awards at the 2022 ceremony including the National Panel Special Award, selected by the National Panel members as their favourite scheme from the year's Award winning projects.
Taylor Court, Chatto Court & Wilmott Court on the Frampton Park Estate for London Borough of Hackney was given the National Panel Special Award as "a bold and ambitious project commissioned by the London Borough of Hackney, representing the best of council-led housing."

The Judges commended it for its "architectural expression that has a monumental, bold, civic architectural language. Though sharply contrasting with the existing context, it enjoys a singular architectural and material language recalling both an earlier era of public UK housing programmes and the influence of northern European housing programmes, reinterpreted for the 21st century."

They went on to say: "The materials are beautifully detailed and proportioned, resulting in buildings which feel durable and 'of the city'. Laid out in a fresh, and exciting manner this project balances monumentality with a calm humanity which sets it apart as an exemplar of skilful urban housing densification."  

Joining Frampton Park Estate as an Award winner - as well as being a finalist for the National Panel Special Award – was Hackney New Primary School & 333 Kingsland Road for Thornsett, Dolphin Living, The Benyon Estate, the Education and Skills Funding Agency and the Hackney New School Trust. 

The Judges commented that: "This is an ambitious project and the project team are to be applauded for the strategic resolution of the complexities of the site and client organisations."
The winners were revealed via an online video announcement on the Civic Trust's YouTube Channel. 
The Civic Trust Awards is the longest standing architectural and built environment awards scheme in Europe. For further details, please visit www.civictrustawards.org.uk.

Photo © Jim Stephenson