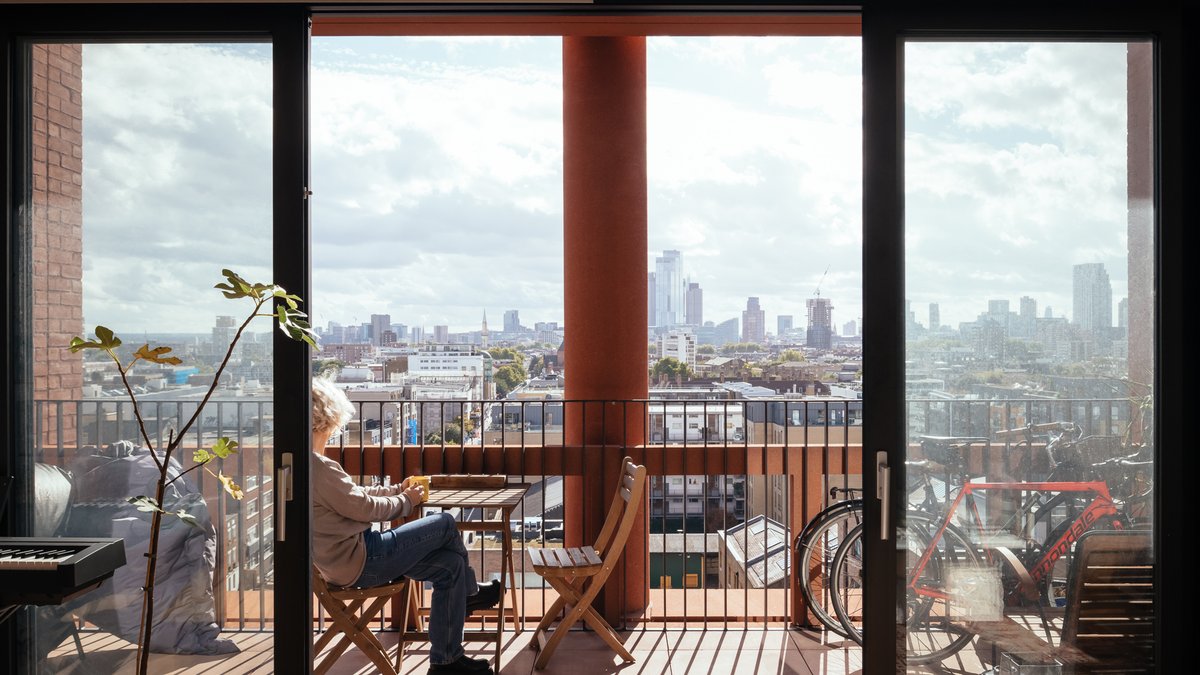 333 Kingsland Road & Hackney New Primary School wins RIBA Neave Brown Award for Housing 2022
October 2022
333 Kingsland Road & Hackney New Primary School has been named the winner of the RIBA Neave Brown Award for Housing 2022.
Named in honour of modernist architect Neave Brown (1929 – 2018), the award recognises the best new examples of affordable housing in the UK. 
Chair of the Neave Brown Award for Housing jury, Kaye Stout, said:
"This is a notable architectural response, demonstrating how to effectively combine multiple functions without diminishing the strength of either the educational or residential aspect. Here, Henley Halebrown deliver high-quality affordable housing that stimulates and delights residents, visitors and passers-by.
"The robust design is thoughtfully detailed throughout. Not only does it provide social value to this inner-city neighbourhood, it responds to a complex brief with architectural ambition and sets an extremely high standard for urban design.
"When Neave Brown accepted the RIBA Gold Medal, he said '… we weren't so much doing housing, as making part of the city', and this project does just that."
RIBA President Simon Allford said:
"This is a highly-intelligent response to providing critical social infrastructure – a thoughtful and generous set of spaces for residents and the local community to live, learn and play in. The educational and residential elements are elegantly engaged in a single composition - an architectural essay in designing an important city corner that engages with the public realm."
The 2022 Neave Brown Award for Housing jury was chaired by Partner at Pollard Thomas Edwards, Kaye Stout; Architect and Development Manager at Meridian Water (Enfield Council), Yemi Aladerun; and Neave Brown family representative, Professor David Porter.
For more information, please visit the RIBA Awards website.
Photo: © Jim Stephenson