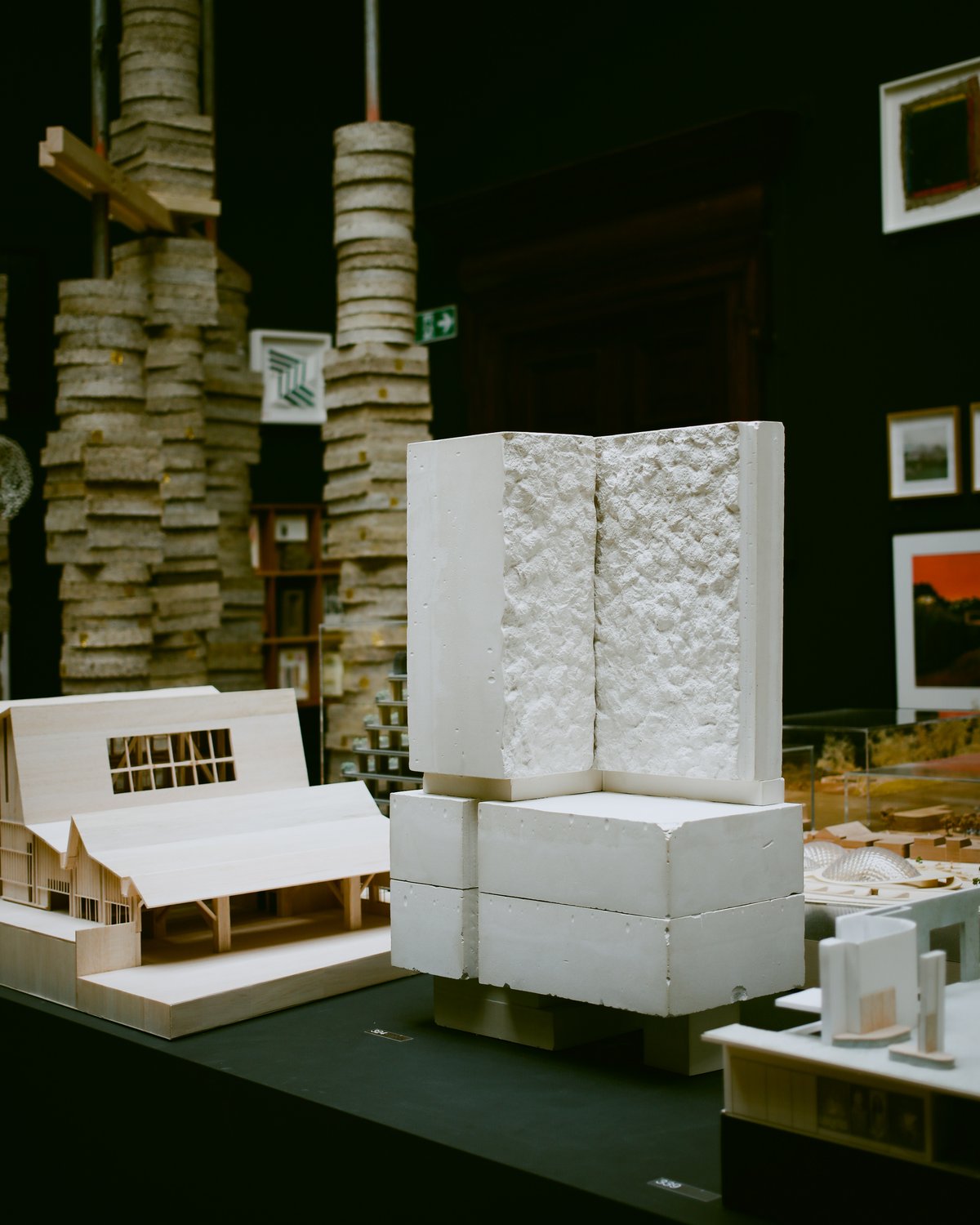 Two models included in Royal Academy of Arts Summer Exhibition 2022
June 2022
Models of our work at Hackney New Primary School and a mixed-use development in Stratford have been chosen for the Royal Academy of Arts Summer Exhibition 2022.
Curated by Niall McLaughlin RA and Rana Begum RA, the Architecture Room is a response to co-ordinator Alison Wilding's overarching theme for this year's Summer Exhibition of "Climate" in all its manifestations, whether it presents itself as crisis or opportunity.
The timber model, made by Studio Youel, of the Downham Road facade of Hackney New Primary School entitled "Liminal Spaces" illustrates how social infrastructure can be embedded in outside spaces - spaces which are in effect free, shaped by the building and configuration of the plan. On the street, parents can sit on a south-facing bench and chat having dropped off their child or whilst waiting for them at the end of the school day.
It is joined in the exhibition by a 1:1 plaster model of a detail of the facade of the Stratford tower (pictured).
The Exhibition runs from 21 June to 21 August 2022.
Further details are available here.