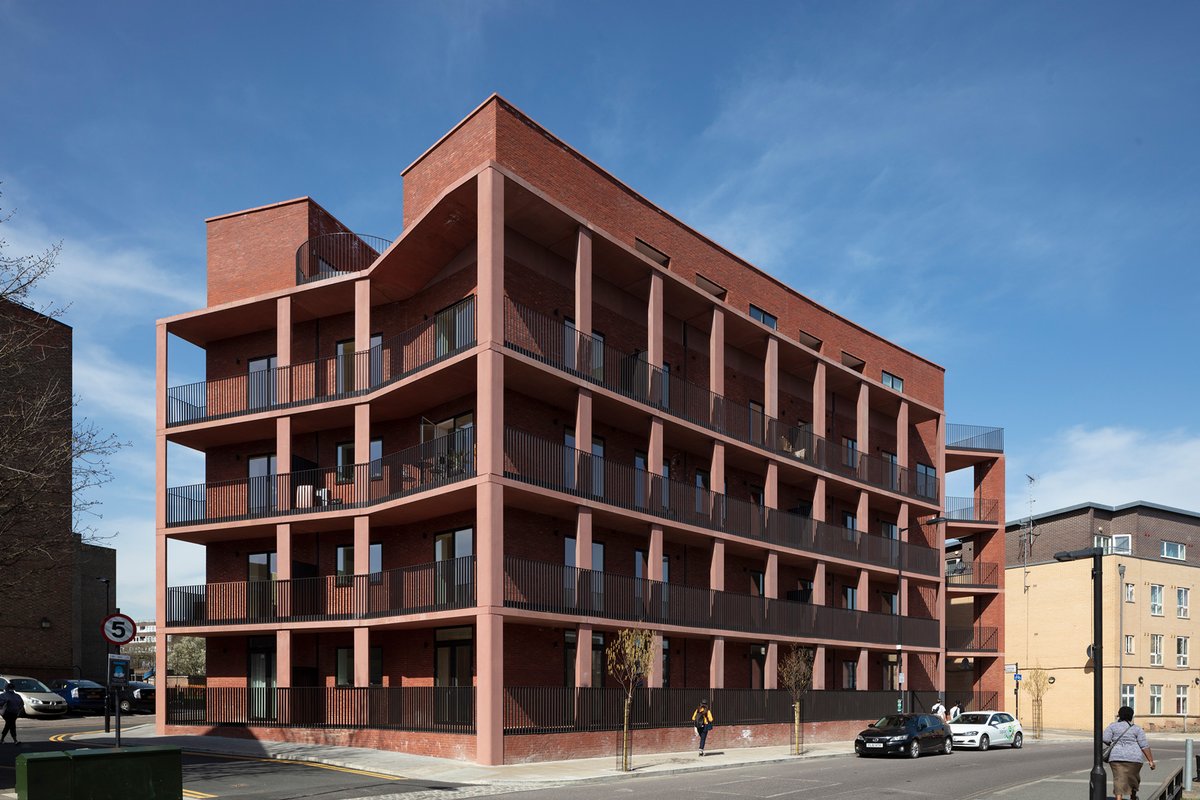 Taylor & Chatto and Wilmott Courts wins RIBA London Award 2023
May 2023
Our Taylor & Chatto Courts and Wilmott Court project on the Frampton Park Estate for Hackney Council has won a RIBA London Award 2023.
Taylor and Chatto Court, and Wilmott Court, are located on the edge of the 1950s LCC-designed Frampton Park Estate with its 5-7 storey blocks of deck access flats. The scheme forms part of the Borough's Housing Supply Programme and sought to maximise capacity to meet the need for mixed-tenure homes. Repair rather than regeneration, the scheme stitches two new buildings into the estate.
The jury highlighted how "these two very different residential schemes are a successful exercise in using contrasting 'variations on a theme', without ever losing sight of the need to integrate into a wider urban context."
They went on to praise the "details of Taylor, Chatto, and Wilmott Courts that speak to sustainability" and noted that the "the circulation spaces, and in particular the circular stairwell at Wilmott, are well-resolved and inspiring."
They concluded that the jury "found it highly gratifying to be shown around flats in all three courts by enthusiastic and grateful tenants – a testament to how the architectural profession can change lives for the better." 
Read more about the RIBA London Awards 2023 here.