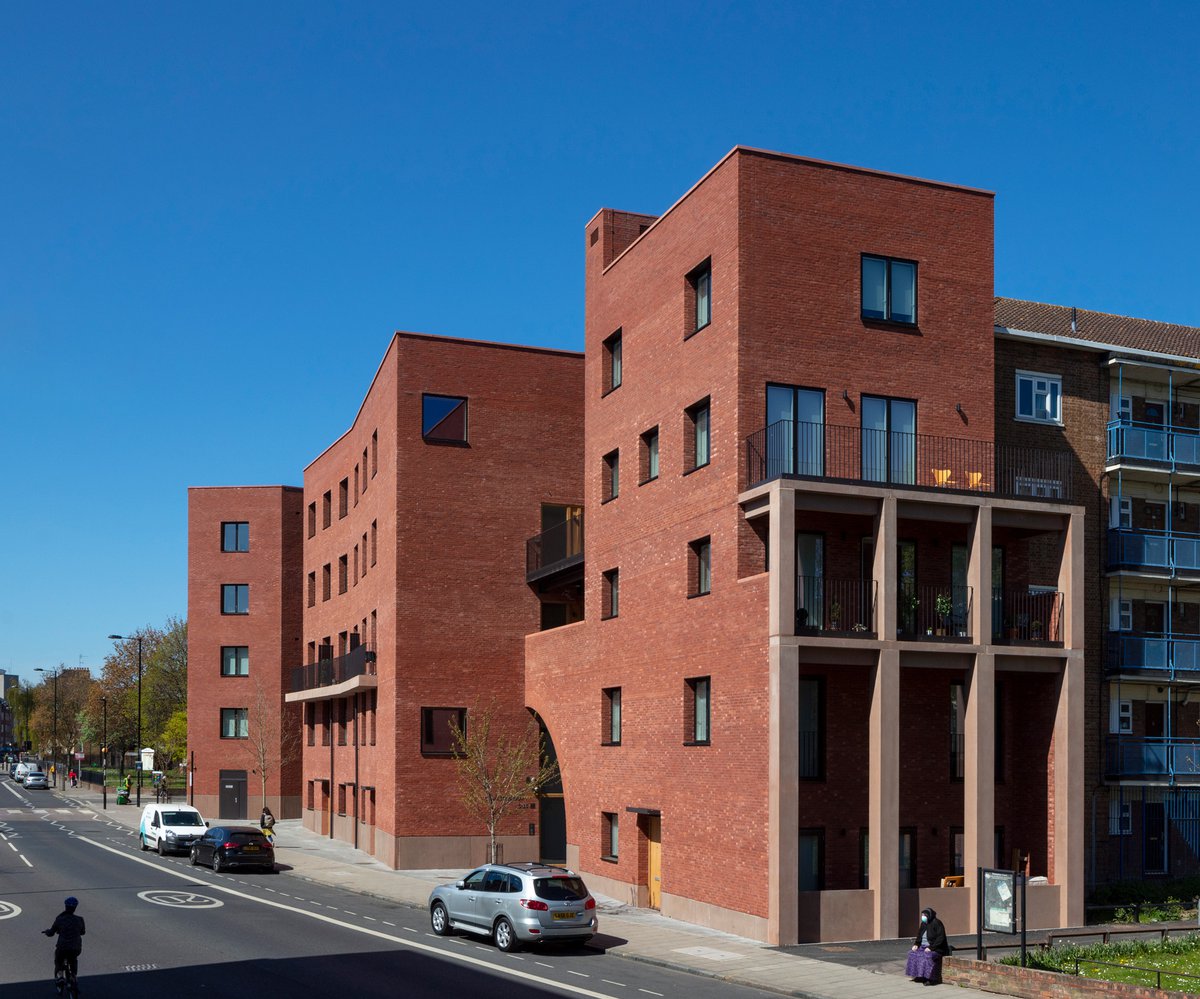 Taylor & Chatto and Wilmott Courts shortlisted for RIBA London Award 2023
February 2023
Our Taylor & Chatto Courts and Wilmott Court project on the Frampton Park Estate for Hackney Council have been shortlisted for the RIBA London Awards 2023.
Taylor and Chatto Court, and Wilmott Court, are located on the edge of the 1950s LCC-designed Frampton Park Estate with its 5-7 storey blocks of deck access flats. The scheme forms part of the Borough's Housing Supply Programme and sought to maximise capacity to meet the need for mixed-tenure homes. Repair rather than regeneration, the scheme stitches two new buildings into the estate.
RIBA East London Jury Chair Mike Jamieson said:   
"Despite the challenges of recent years, East London continues to be a creative hub for ingenuity, inclusive design, reuse and environmental innovation. From positive and restorative approaches that breathe new life into existing buildings, to innovative ways to live, work and play, this year's shortlisted projects offer surprise and delight. The RIBA Awards programme once again showcases the very best in creative thinking and provides an insight into what can be achieved with an enlightened client, a clear brief, and a talented and collaborative design team." 
Read more about the RIBA London Awards here.