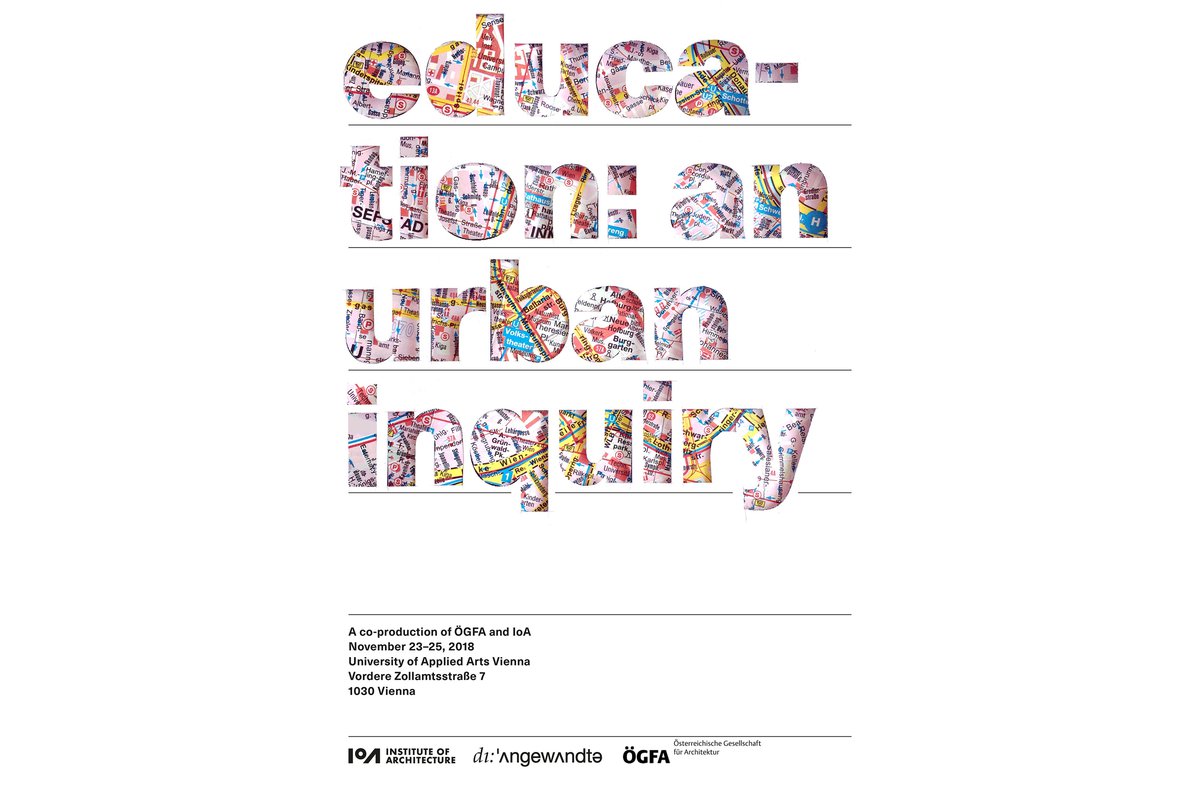 Symposium - Education: An Urban Inquiry
November 2018
Simon Henley attended the symposium, Education: An Urban Inquiry, in Vienna this month, presenting our scheme Hackney New School as part of a Case Study on Urban Reconstruction.
The symposium is a co-production of ÖGFA, the Austrian Society for Architecture and IoA, the Institute of Architecture at the University of Applied Arts of Vienna.
Follow this link to access the website for the symposium.