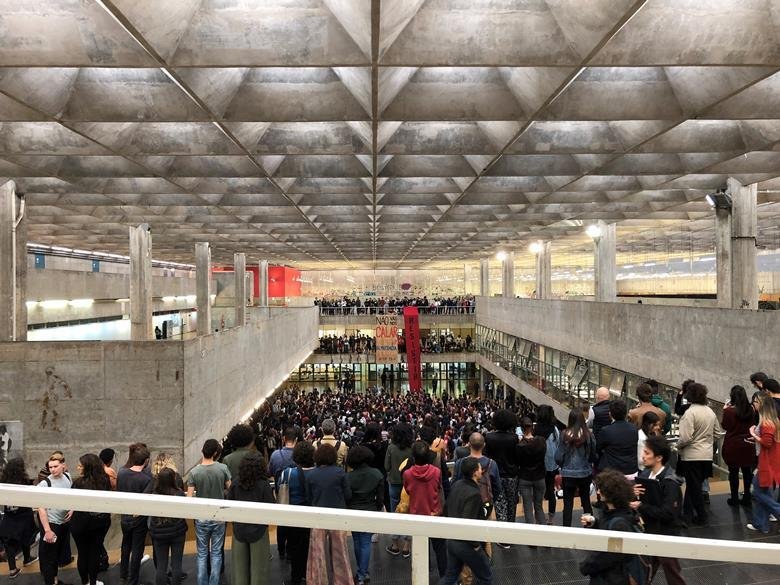 Simon Henley selects the Faculty of Architecture and Urbanism, University of São Paulo, for Building Design's 50 Wonders
February 2023
For Building Design's landmark series 50 Wonders, Simon Henley has selected João Vilanova Artigas's university building in Brazil.
Highlighting Artigas's overtly political architecture, he says: "There is no front door, no barrier between the institution and the city, just a great open undercroft. Conceiving the building in this manner Artigas prevented it from being closed and an architect's education being controlled by the government."
The article reflects on the continuing significance of the building during a visit in 2018 the afternoon following Jair Bolsonaro's election: "Inside, the FAU students were blasting out Pink Floyd's The Wall. They were, as one explained, simply expressing themselves. Soon the "yellow saloon" filled up with hundreds of people. Standing on one of the wide ramps that link the decks at one end of the saloon, we watched as banners were unfurled and speeches were made from the decks. This was a protest."
The full article is available via Building Design.