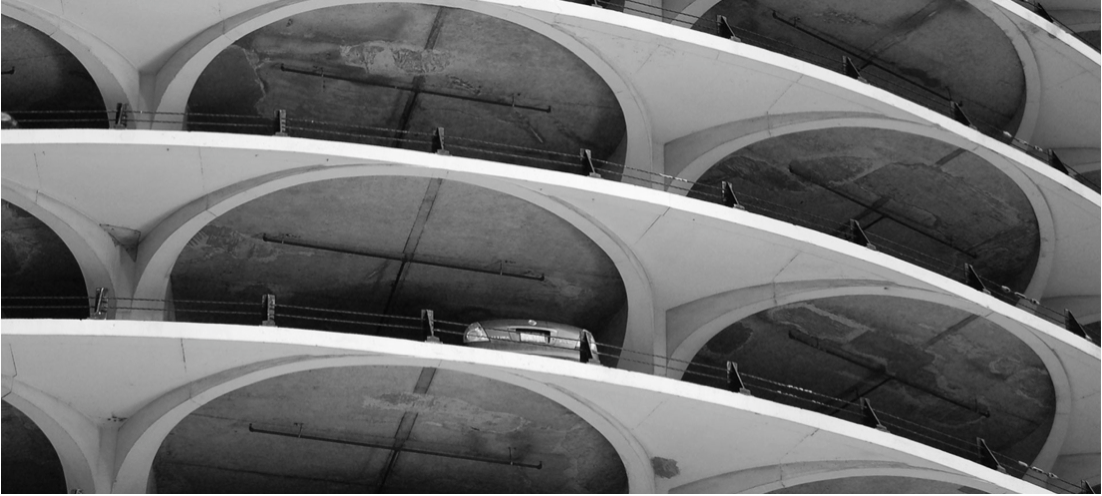 Simon Henley provides Concrete Quarterly his Lasting Impression
March 2021
As a great fan of concrete and author of the Architecture of Parking, Simon Henley's Lasting Impression for Concrete Quarterly focusses on his recollections of a European tour of car parks that he took with his family.
"I think they are fascinating, like a primer for buildings. As driving became more popular after the Second World War, the economics of parking changed radically, so they stripped out all of the detail and just left these skeletons. But they are also buildings for wheels rather than feet, with their oblique angles and the fluid surfaces of the ramps."
"That seems to be a consistent theme with good concrete architecture – it has served societies at a point of change very well."