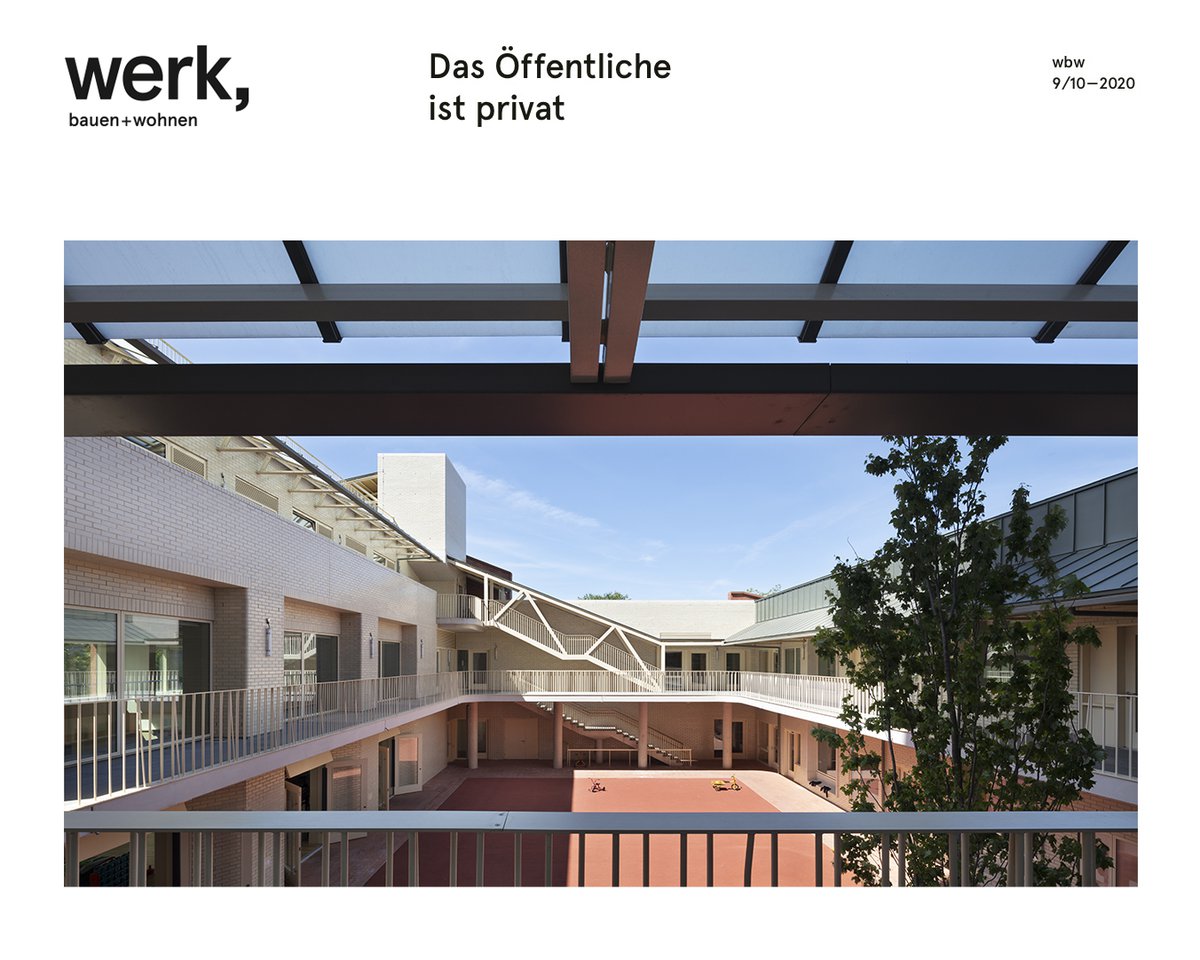 Ros Diamond reviews Hackney New Primary School for werk, bauen + wohnen
November 2020
For werk, bauen+wohnen, Ros Diamond explores the design concepts within Hackney New Primary School, "in which function is absorbed into civic building and the public facade."
The community-led co-educational primary school was completed in 2020 five years after Hackney New School, the secondary school with which it shares its name and pedagogy, in particular a focus on music.
Ros writes, "The school's architectural composition as a cluster of forms, a slim west end library range, different volumetric towers, one a tall chapel like music room, is of an autonomous institution, seemingly a miniature town in the city. Here urbane forms describe a community, with expressive elements, an apse cut out around an external stair, a demonstratively hung covered staircase to the roof, as theatrical components of the ensemble."