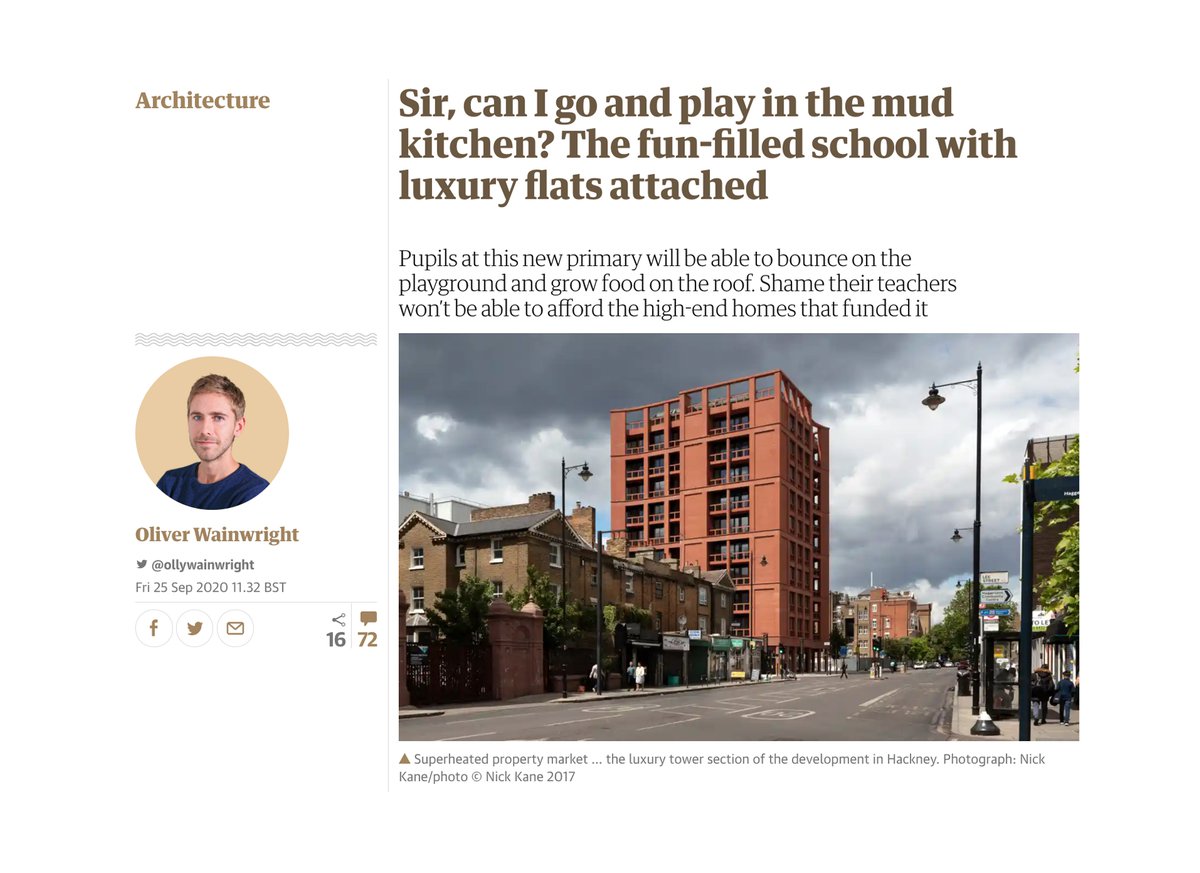 Recent articles on Hackney New Primary School
September 2020
Within the past month, our recently completed mixed-use scheme, Hackney New Primary School / 333 Kingsland Road has been published in the UK press. The scheme fuses two building typologies, a courtyard school and an apartment building within a compact footprint that frees up much of the site for the school. 
Olly Wainwright review for The Guardian online:
"In a welcoming gesture to the street, a long, low built-in bench, made of the same red concrete, runs along the external wall of the school hall, leading to the main entrance, where big bronzed gates open on to the playground courtyard. Secluded from the road and lined with creamy glazed bricks, the school has the feeling of a little cloister, with all classrooms opening on to this central space. The rooms are arranged over two and three storeys, with a first-floor walkway ringing the courtyard, creating a multi-levelled theatre of activity at playtime, looking down on to a landscape of undulating mounds that bulge through the rubbery playground."

Architect Gordon Shrigley review for Hackney Gazette:
"What is of particular interest though is the radical boldness of the buildings, as both the tower and the school, through both materiality and proportion, communicate an uncompromising formal modernity that simply says to the passer-by, here I stand, I do not cower before you, I do not pretend to be something I am not, I simply am - big, red, tough and bold."
Fran Williams review for Architects' Journal online:
"East London-based practice Henley Halebrown has completed Hackney New Primary School, a 8,180m2 mixed-use project with affordable housing in Hackney's Kingsland Road Conservation Area. The Hackney New Primary School, founded in 2015, accommodates 350 pupils, while the adjacent 11-storey apartment block has 68 flats with retail at ground floor level."