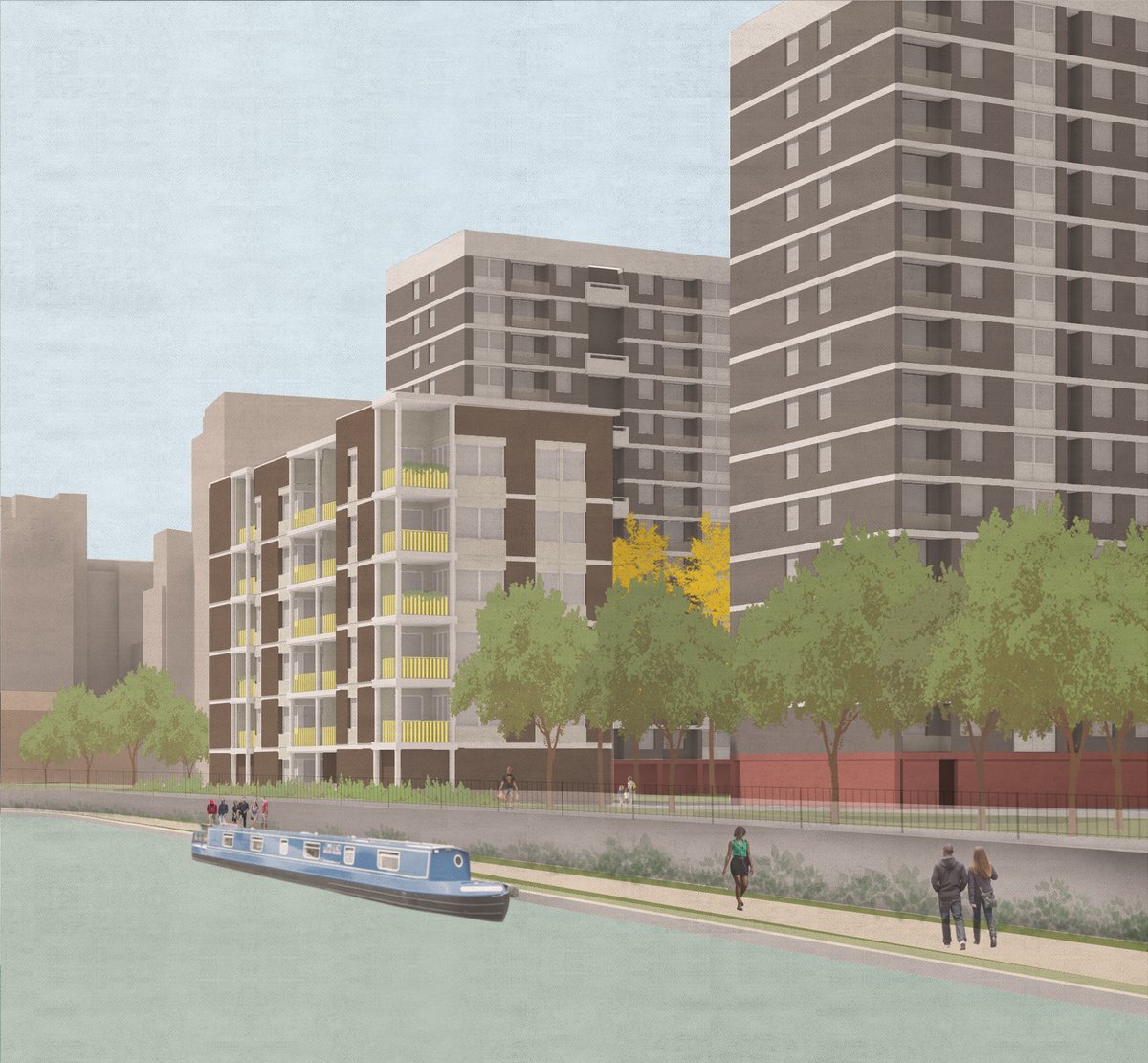 Planning approval for De Beauvoir Estate Phase 1
October 2022
Henley Halebrown and Stephen Taylor Architects have received planning approval for the first of two phases of new homes on the De Beauvoir Estate in Hackney that will provide tangible benefits for the existing residents of the estate and for the wider neighbourhood.
Part of the Council's plans to build affordable high-quality homes on underused land across the estate, this first phase of development includes 189 new homes, new workspace, and improvements to the surrounding public realm in collaboration with Vogt Landscape Architects.
The scheme's five new buildings – one on the canalside and four on Downham Road – will work with the existing fabric of the estate to better define fronts and backs, clearly frame new courts and gardens, and strengthen the edges of the estate in order to bring overall clarity to the urban form.
For further information on the project, please see here.