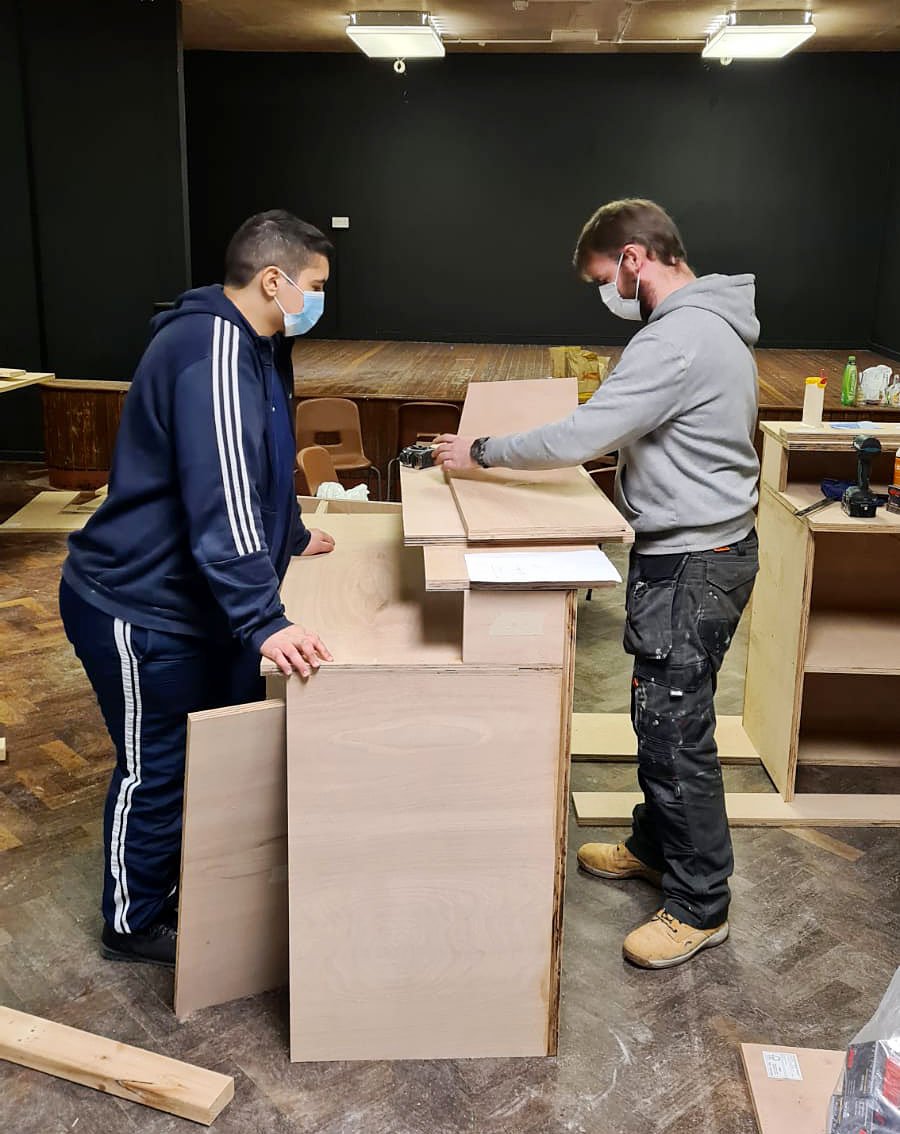 Our latest collaboration with Volunteer It Yourself for CentrE17 community theatre
December 2020
Our third partnership with Volunteer It Yourself (VIY) was to design a new bar and lobby area for the CentrE17 community theatre in Walthamstow.
VIY engages young people aged 14-24 to help repair and refurbish youth and community facilities, whilst learning vocational trade skills in the process. 
During the process Henley Halebrown ran a design workshop with members of the Amber Foundation and New City College, to explain the process of developing a brief and designing through iteration. The group discussion generated many questions around how to navigate the architectural education system, and how to bring one's own passions to the practice of architecture, which was enjoyable to partake in and share our knowledge and experience. We very much look forward to our next VIY collaboration.