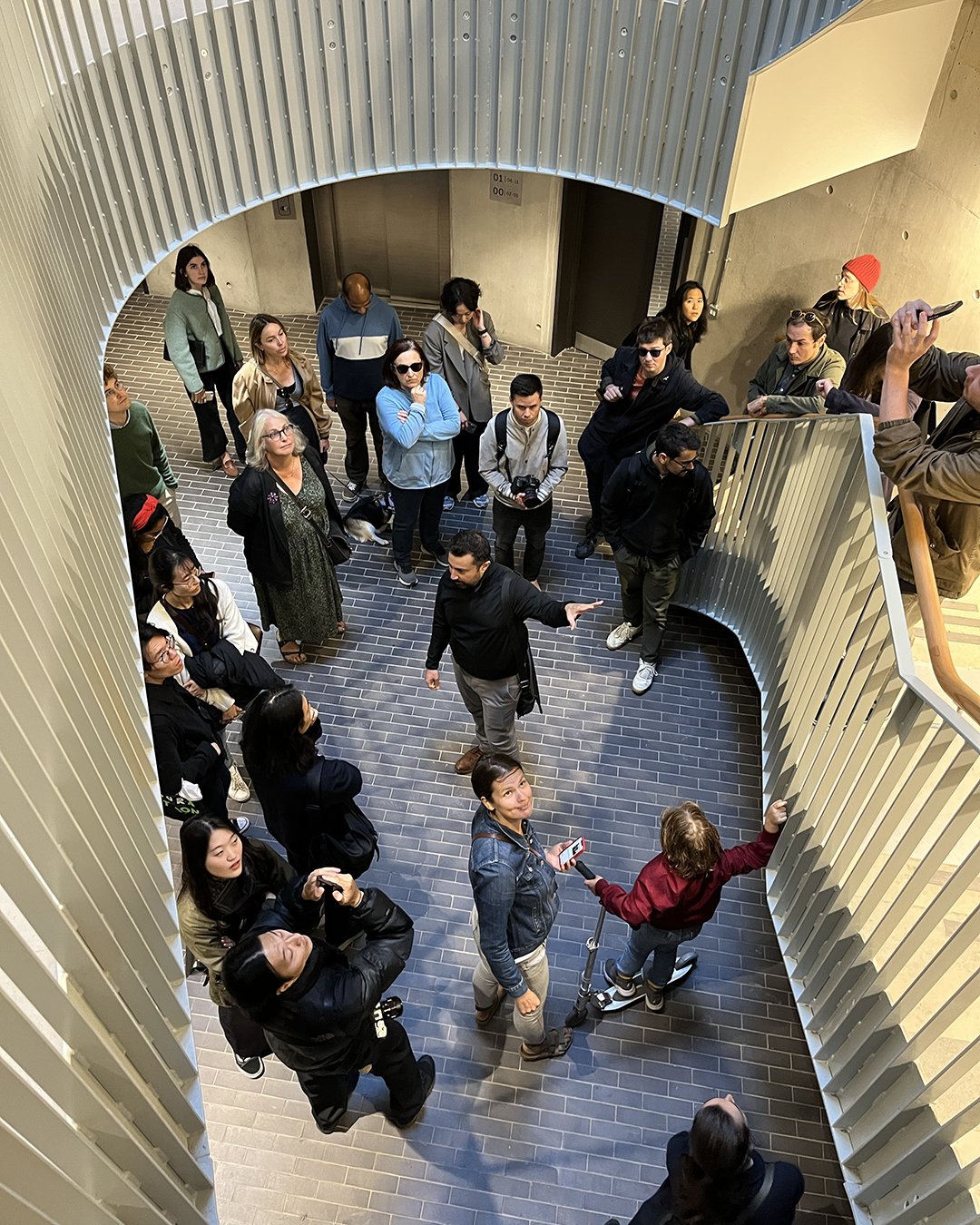 Open House at Taylor & Chatto Courts and Wilmott Court
September 2022
Open House 2022 was the perfect opportunity for us to share our work at the recently completed Taylor & Chatto and Wilmott Courts on the Frampton Park Estate.
On the afternoon of Saturday 17 September, we led public tours of the two sites, giving people an insight into both the vision and realisation of this scheme of 45 new homes for Hackney Council.
The tours took in loggias, courts, generous hallways and conspicuous staircases as well as the exteriors of these three buildings.