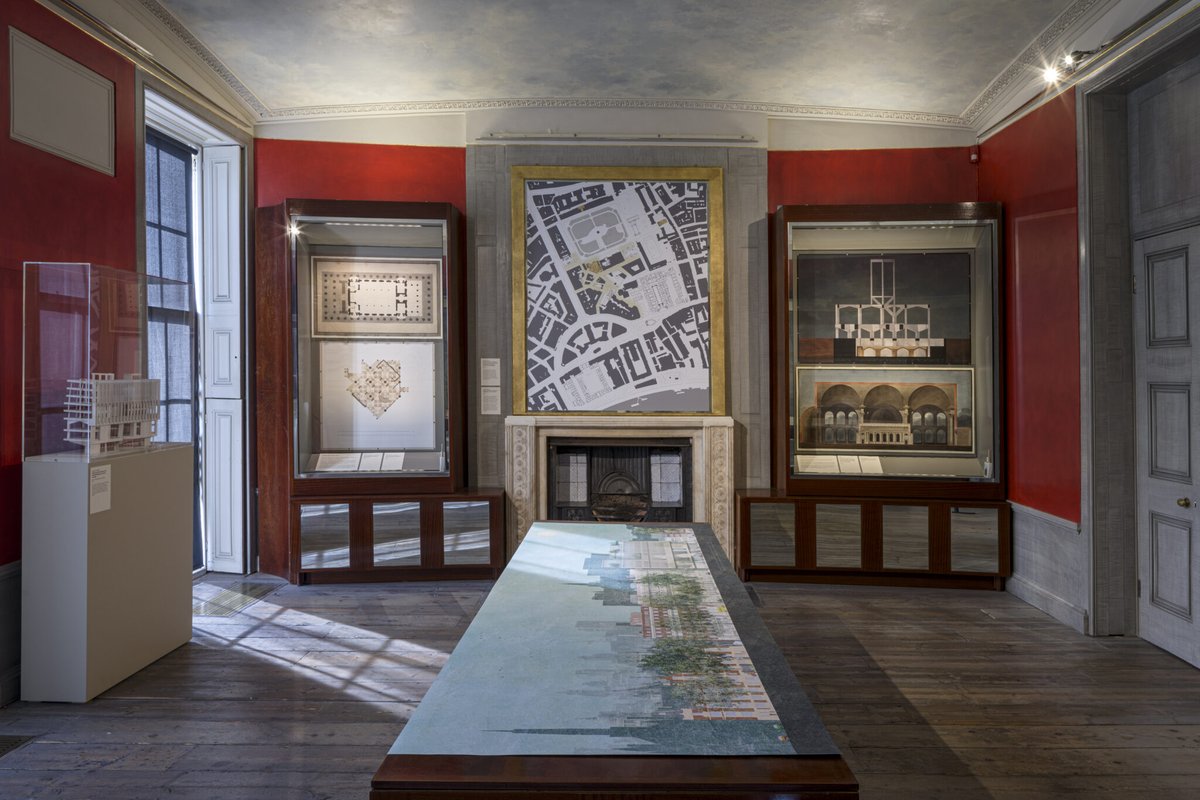 "Neighbours in Space and Time - Grafton Architects at the Soane Museum" reviewed for Drawing Matter
January 2023
Simon Henley has reviewed the exhibition Neighbours in Space and Time: Grafton Architects at the Soane Museum for Drawing Matter.
Organised around a dramatic comparison between the thoughts and work of two architects – Sir John Soane and Grafton Architects, the exhibition focus was on two buildings: 12-14 Lincoln's Inn Fields by Soane – once his house and office and now the Sir John Soane's Museum, and the recently completed Marshall Building, 44 Lincoln's Inn Fields for the London School of Economics and Political Science by Grafton Architects.
The exhibition looks at how these two important structures face each other across London's largest garden square, and how over the last three years, Grafton Architects have been working together with the museum's curators to select drawings and models from the Soane collection that informed their own working drawings for the LSE project. 
His review notes how the exhibition curation, as articulated through the drawings and models, highlights the common ground between two architects who, although separated by two centuries, pay the same attention to scale and the layering of space in their facades and plans, in the relationship between light and shadow, the role of structure and environmental systems, and the crafting of a detail.
You can read the full review here: https://drawingmatter.org/neighbours-in-space-and-time-grafton-architects-at-the-soane-museum-review.
Image © Gareth Gardner.