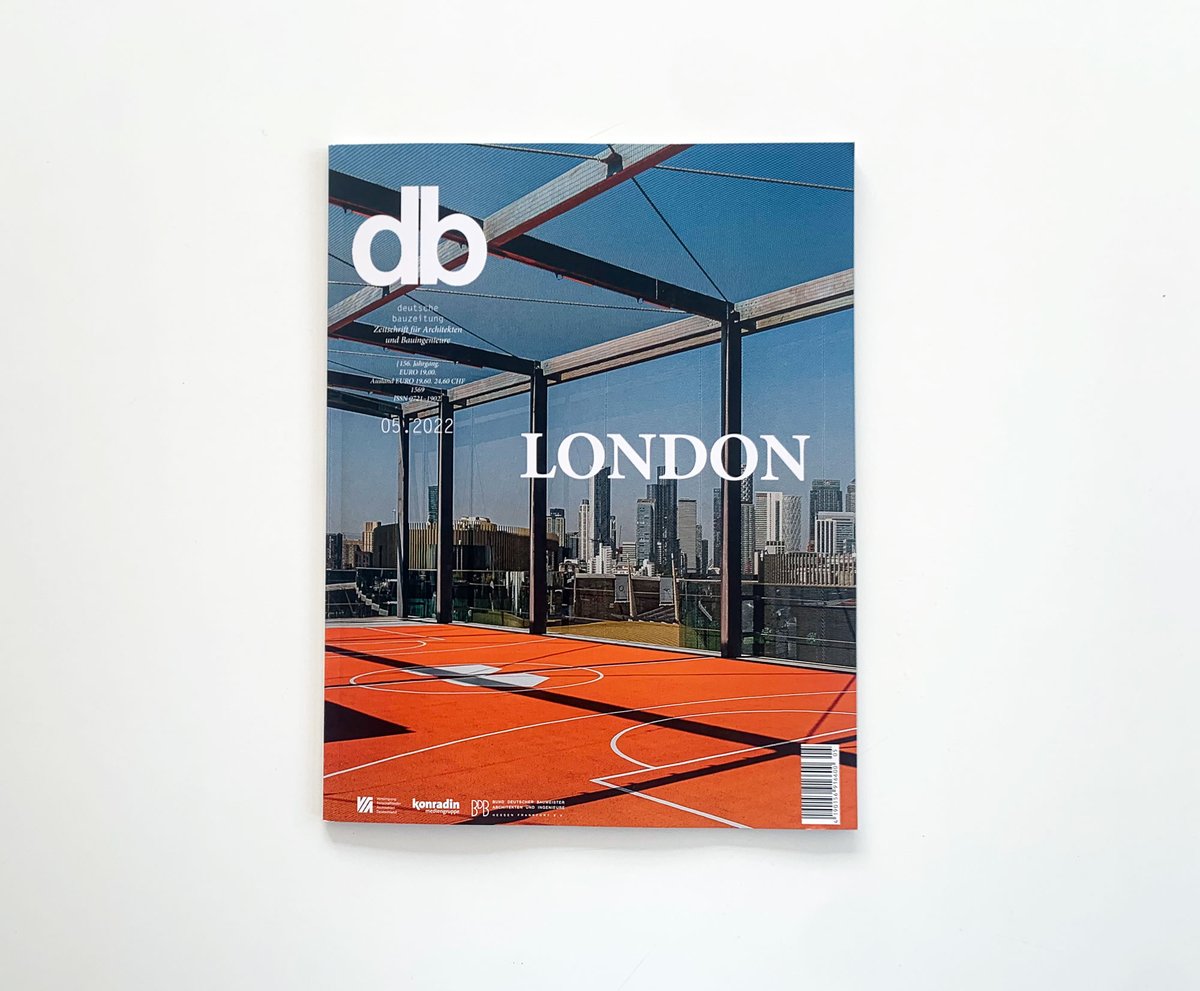 Hackney New Primary School & 333 Kingsland Road in deutsche bauzeitung
May 2022
deutsche bauzeiting
Volume 156, May 2022
London
In an article of in the latest issue of Deutsche Bauzeitung dedicated to London, Jay Merrick calls Hackney New Primary School & 333 Kingsland Road our "most interestingly composed large scheme, physically and philosophically."
He examines the School's "space-efficient, light-filled plan - no internal corridors, and a direct relationship between inside and outside" and its classrooms, declaring the design to be "shrewd, environmentally and socially".
Merrick notes that concrete benches set into the wall "gives the whole street side of the school an inclusive civic-social character", adding that "public engagement is more dramatically expressed in the design of the apartment building."
He conclude that the "resolution of the scheme's ethical intentions and two architectural styles is admirable."
The article is available in print, online here and an English translation of the article is available to download here.