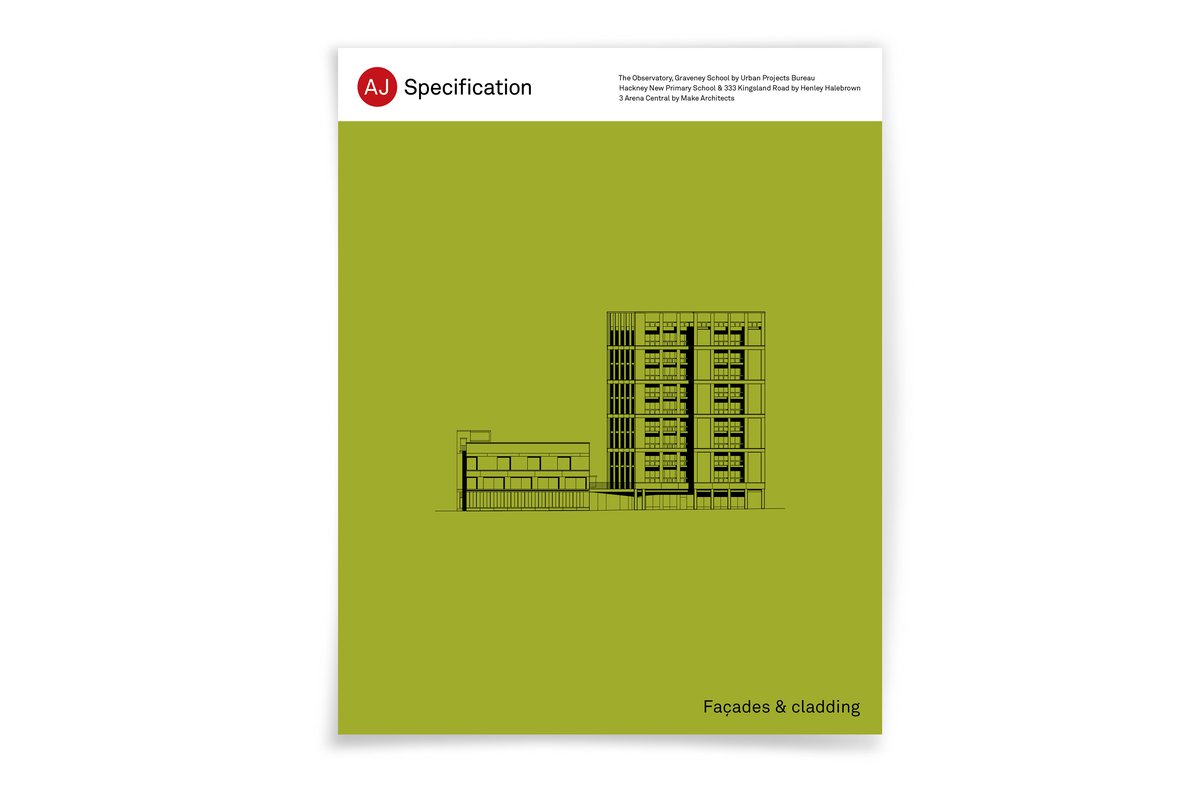 Hackney New Primary School & 333 Kingsland Road, AJ Specification Mar 2021
March 2021
Architect's Journal highlighted Hackney New Primary School and 333 Kingsland Road within their Facades and cladding issue, March 2021.
Simon Henley writes, 'The practice was commissioned in 2015 to design a hybrid building combining a 350-pupil primary school and 68 homes on a former fire station site. The 11-storey apartment block protects the three-storey school from the noise and fumes on a busy London street. Its compact plan frees up much of the site for the school and its generous courtyard playground.'
'The school entrance is on the quieter street. The gates, designed in collaboration with Paul Morrison, depict a spider's web and a dandelion marking the threshold between the adult and child's world. Next to this, the hall is lit by a clerestory and marked by a south-facing bench on the street. Here, parents can sit and chat while waiting for their children. Such spaces, rooted into the fabric of the wall, embed social patterns into the architecture, the wall becoming a form of the social infrastructure.'
Read the full specification here [Insert link].