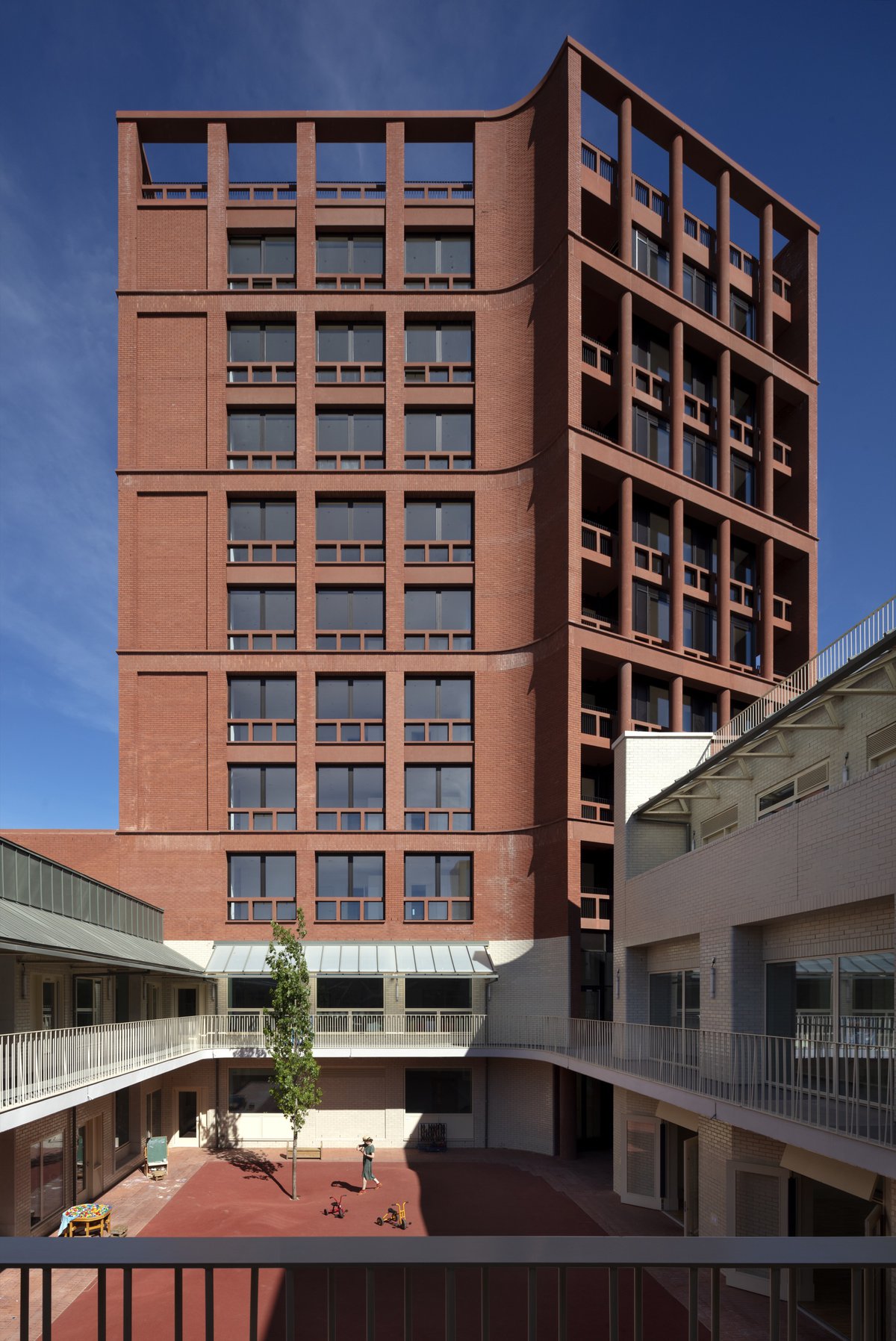 Hackney New Primary School Commended within the 2020 Hackney Design Awards
December 2020
The results of the Hackney Design Award 2020, Main Category have now been announced. Of our scheme, Hackney New Primary School / 333 Kingsland Road, the judges commented:
"Standing at a key intersection of London oldest Roman road, HNS is a fusion of two distinct building types, the housing tower and a courtyard school."
"Standing upright and alert facing all approaches, like a bird protecting its nest, the housing is artfully fashioned with a refined brutalist expression."
"The judges were impressed by the balance of uses, the crafted architecture and skilled construction; even the smallest detail (the rainwater pipes, the seat for waiting parents, the coffered colonnades) have been carefully designed, placed and constructed."
"The competing parts reflect a complex and ambitious brief, but they are balanced and in conversation, characterised by rigour and joyful spaces. This is noteworthy architecture of which Hackney should be proud."