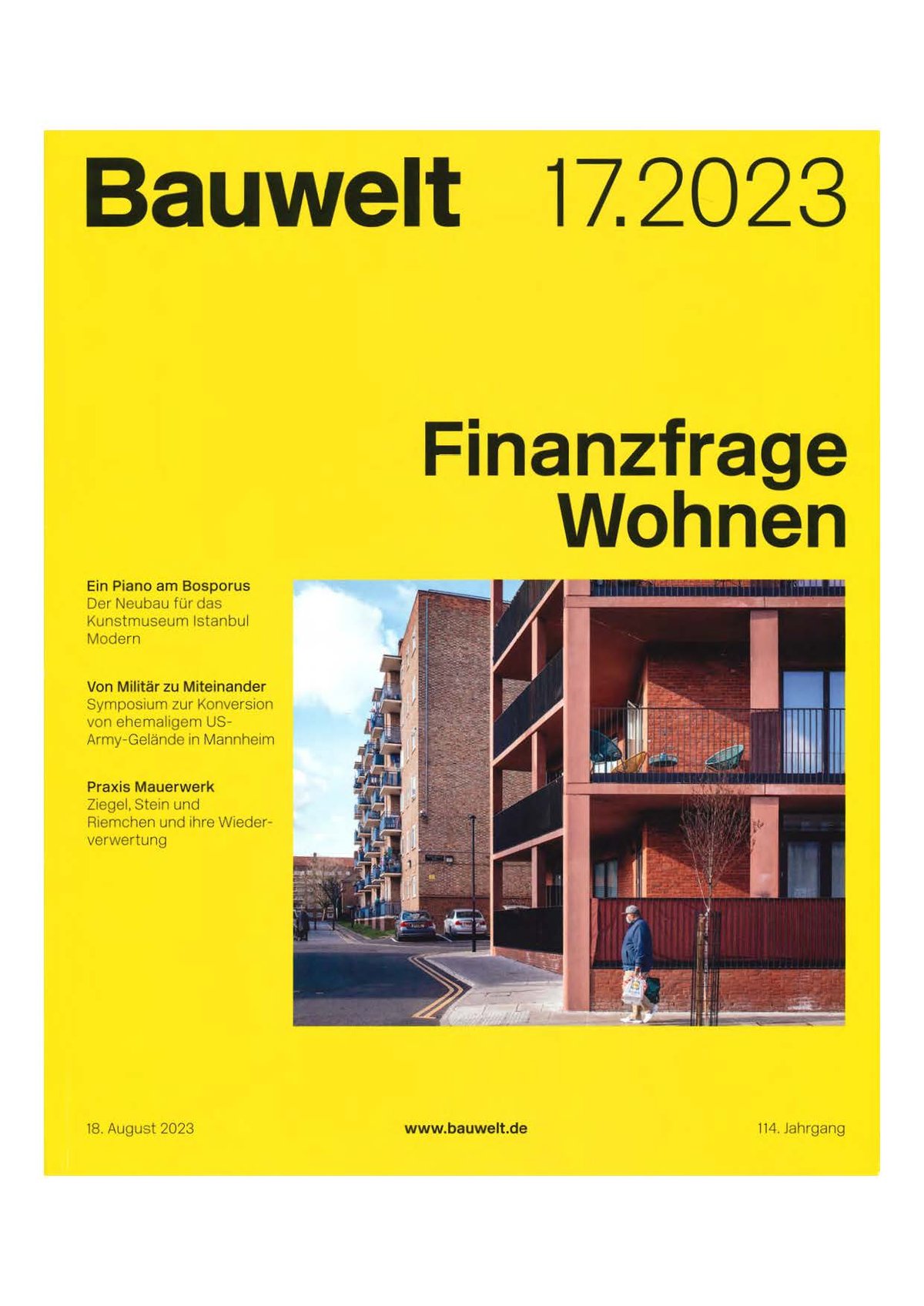 Frampton Park Estate in Bauwelt
September 2023
Bauwelt
Issue 17, August 2023
Our work on Taylor & Chatto and Wilmott Courts on the Frampton Park Estate is featured in the leading German publication Bauwelt in an article by the former editor of Detail, Christian Schittich.
He notes how the project "illustrates that subsidised housing is possible in high quality and can enrich the cityscape".
The article is available in print here and online here.
An English translation is available here.