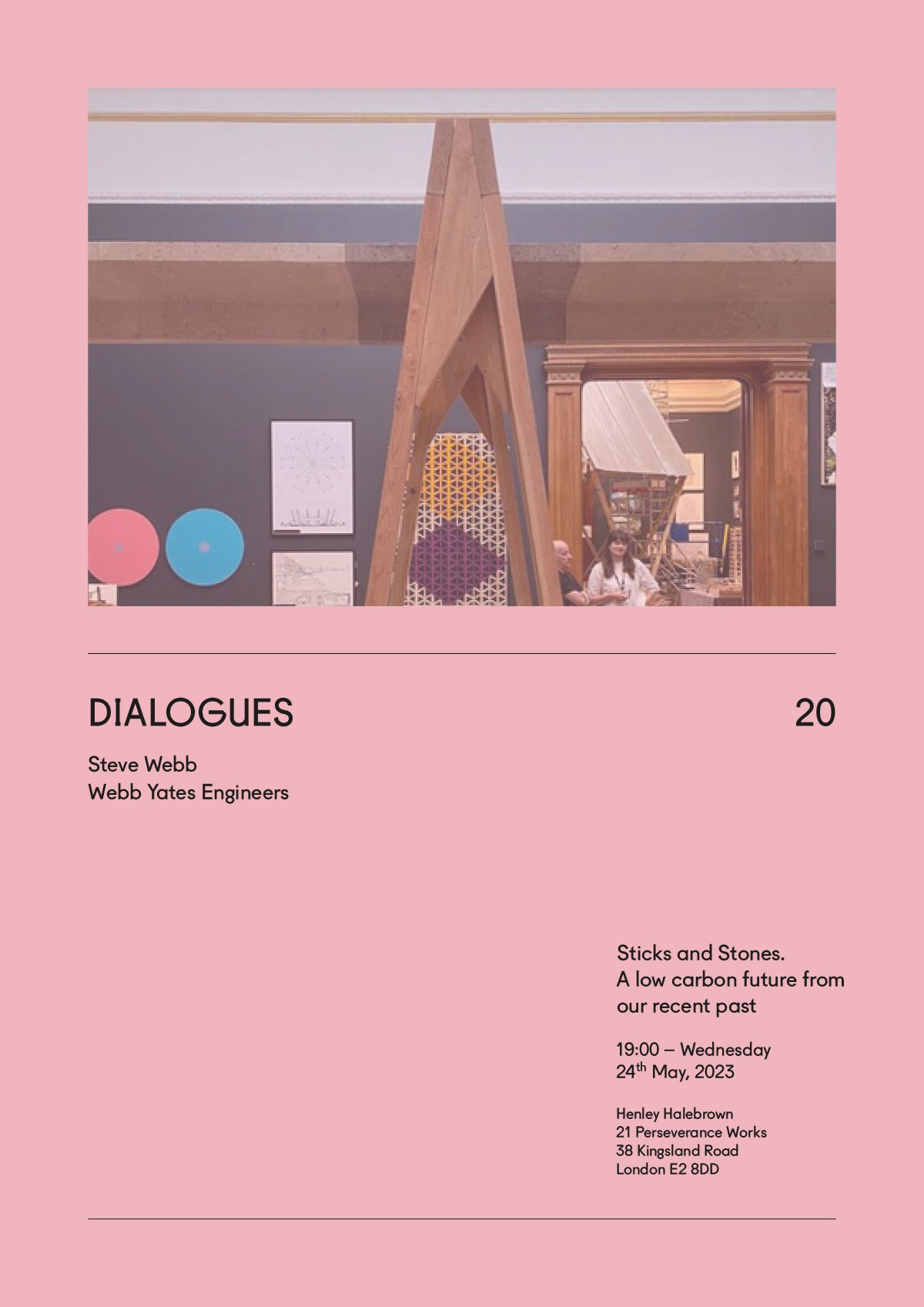 Dialogues 20 - Steve Webb
May 2023
On Wednesday 24 May, Henley Halebrown will host Dialogues 20 with Steve Webb of Webb Yates Engineers.
The talk will explore the subject 'Sticks and Stones: A low carbon future born in our low carbon past'.
Steve will discuss building materials and energy throughout the ages, why he hates brickwork, a return to Tudor, Webb Yates's development of new ways of building in stone, and a place for building in hybrid timber and stone structures as a new vernacular for the UK.
Steve is director of Webb Yates Engineers, a 70 strong multi-disciplinary building engineering practice based in London. His career started as a tunnelling engineer on London's Jubilee Line and he worked for Mark Whitby and Santiago Calatrava before forming Webb Yates in 2005. Working on multi-award-winning buildings, including two Stirling Prize nominees, he won the prestigious Milne Medal in 2018.
The talk will be live streamed on Henley Halebrown's YouTube channel.