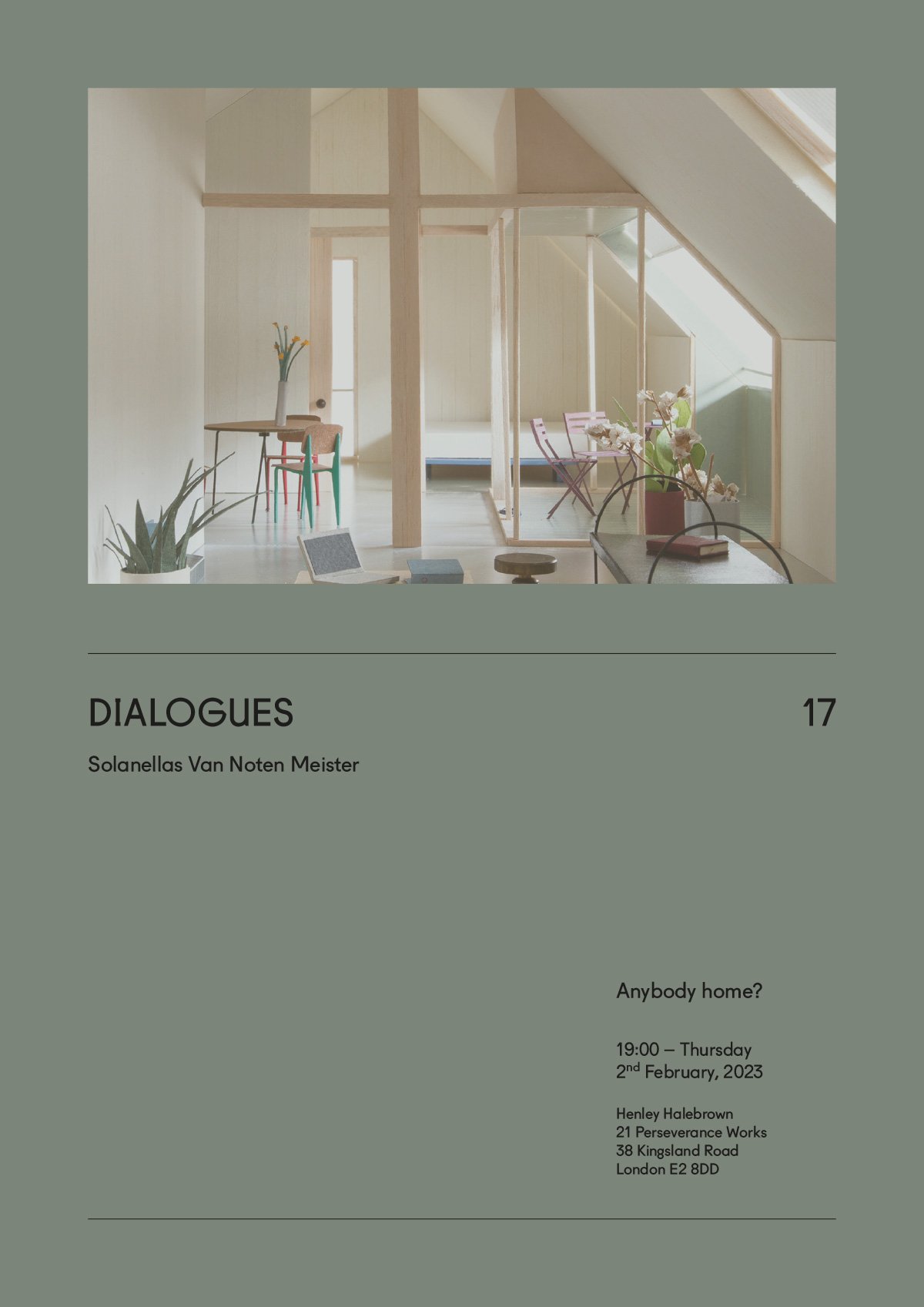 Dialogues 17 - Solanellas Van Noten Meister
January 2023
On Thursday 2 February, Henley Halebrown will host Dialogues 17 with Solanellas Van Noten Meister.
The talk will explore the subject 'Anybody home?'.
Solanellas Van Noten Meister is an interdisciplinary architectural practice founded in 2019 and based in Zürich. Their work goes beyond the traditional boundaries of architecture and explores the relationship between architecture, research, and hands-on production. Solanellas Van Noten Meister defines itself through a transnational approach and a positive European focus. Since its founding, the office has developed a strong interest in public housing projects.
This talk will cover the office's latest proposals, competition entries and ongoing projects in the field of housing. Through this body of work, they would like to share their approach to dwelling with a strong focus on the perception of the inhabitants and the environment.
The presented works, situated in the German speaking part of Switzerland, will also be used as a frame to share the particularities, challenges, and on-going topics of discussion in this context.
The talk will be live streamed on Henley Halebrown's YouTube channel.