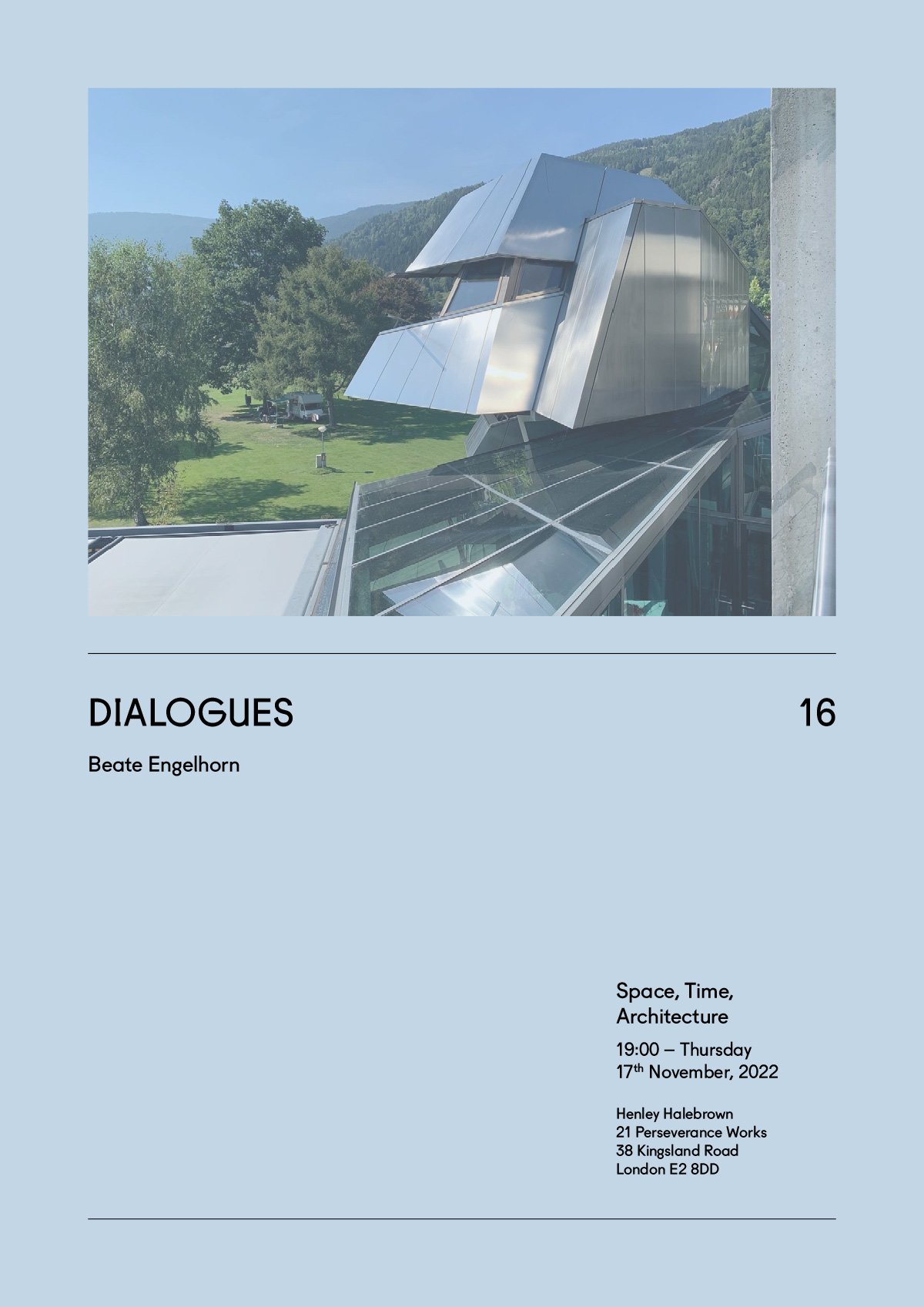 Dialogues 16 - Beate Engelhorn
November 2022
On Thursday 17 November, Henley Halebrown will host Dialogues 16 with Beate Engelhorn.
The talk will explore the subject 'Space, Time, Architecture'.
Beate is the Director of the Haus der Architektur in Graz. She was previously the curator of Aedes Architecture Forum (2006-2019) and the co-founder and director of the architecture gallery suitcasearchitecture (2001-2005), both in Berlin. She has taught at BTU Cottbus and has worked as a practicising architect in numerous offices, including with Hans Kollhoff.
In her talk, 'Space, Time, Architecture', Beate will explore how architecture changes through the decades. While in the 1970s and 80s, experimental buildings caused a sensation in architecture magazines, there are now different themes in the foreground: sustainable building, the careful use of existing resources, the circular economy, and climate-friendly urban redevelopment have all become the topics of our time.
The architectural scene of Graz characterises this development. Beate will look at the evolution from the internationally renowned 'Grazer Schule', famous for its building experiments and participatory housing projects, to the architects of today. She will talk about the Haus der Architektur, the regional scene and emerging ideas.
The talk will be live streamed on Henley Halebrown's YouTube channel.
Email studio@hhbr.co.uk for more details.