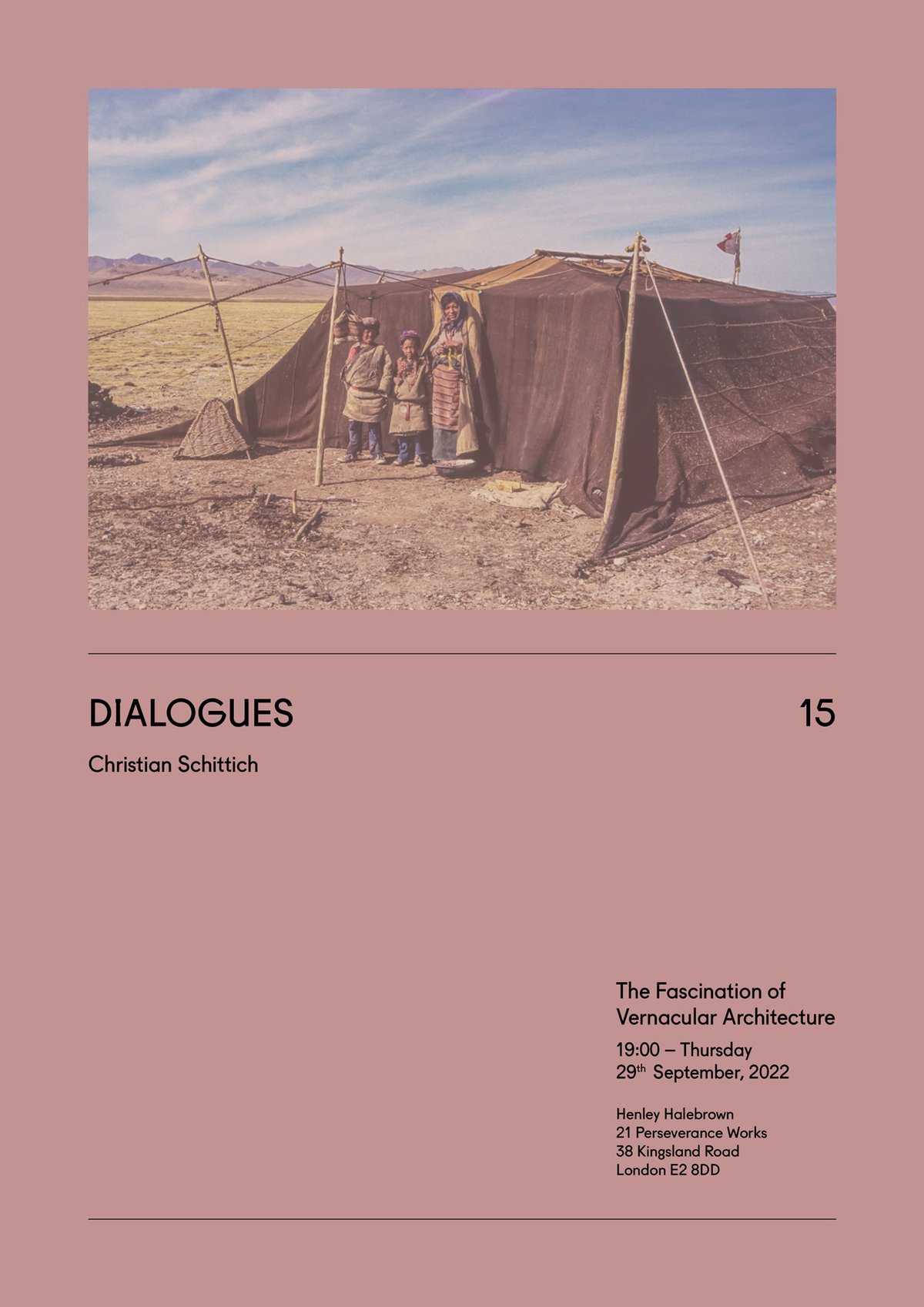 Dialogues 15 - Christian Schittich
September 2022
Dialogues 15 with Christian Schittich explored the subject of vernacular architecture.
Christian is an architect, the editor of numerous specialist books and manuals, and the author of Vernacular Architecture: Atlas for Living Throughout the World (2019). He is the former Editor-in-Chief of Detail (1998–2016).
In his talk, 'The Fascination of the Vernacular', Christian explored the story behind this latest publication – a comprehensive volume with 35 international expert contributors – and the instructive qualities of vernacular architecture in general. 
Vernacular architecture shows an astonishing variety of shapes and technical solutions around the globe. Built from locally available materials such as wood, stone and clay, they often seem to virtually grow out of their environment and, in this way, also directly impact the face of their surroundings and landscapes. Can we still learn from such examples today?
The event was held at Henley Halebrown's studio on Thursday 29th September, 2022, and a recording is now live on our YouTube channel: https://www.youtube.com/watch?v=SWq-cwfvY0Y.