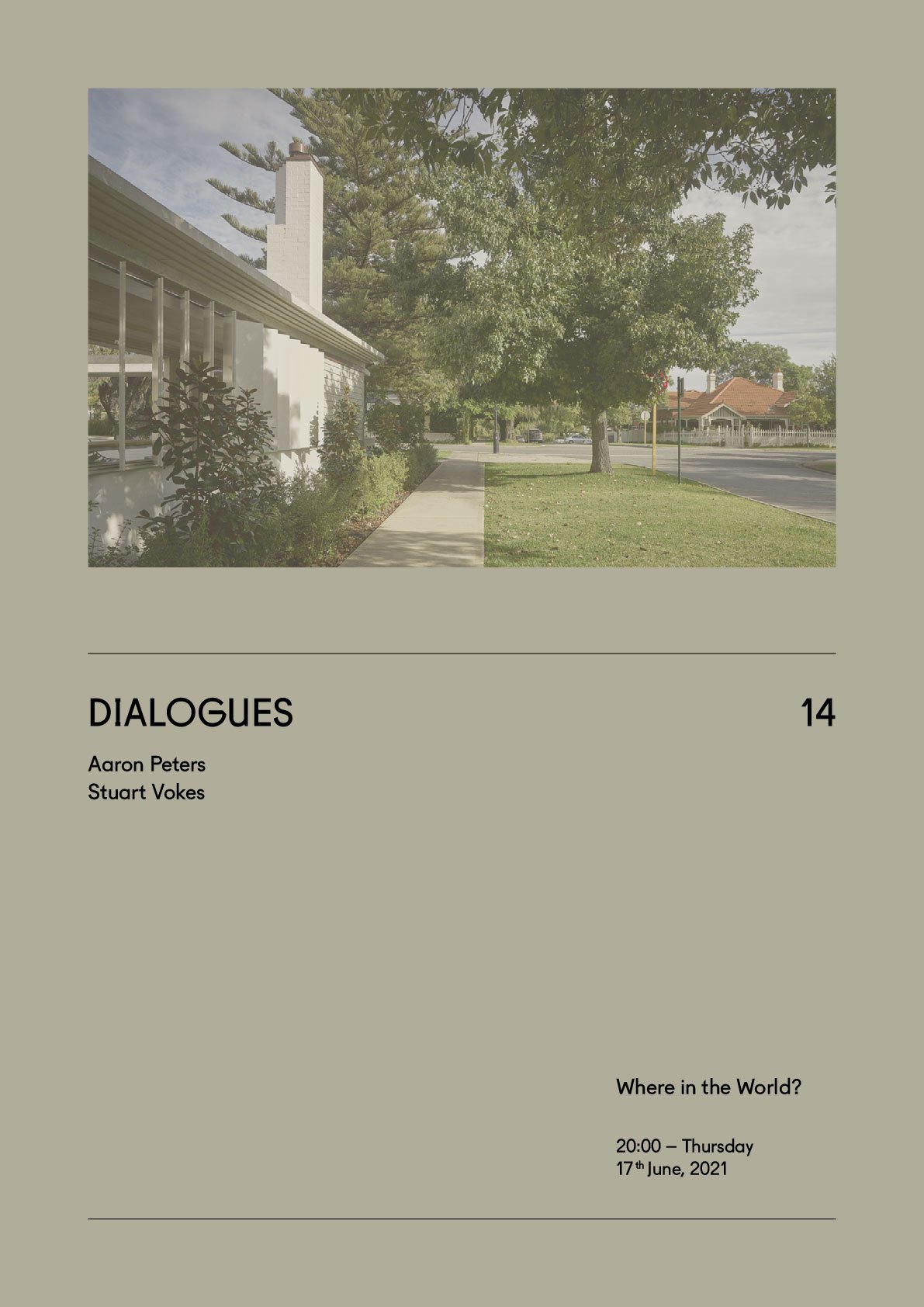 Dialogues 14
June 2021
Henley Halebrown recently hosted Dialogues 14 with Stuart Vokes and Aaron Peters. The talk explored the subject 'Where in the world'.
Vokes and Peters is a Brisbane-based architectural practice directed by Stuart Vokes and Aaron Peters.
'Where in the world' took the form of a conversation exploring a number of recurrent themes within the work of the practice in order to situate Vokes and Peters's architectural approach within a particular contemporary context, climate, and culture.
Dialogues is a series of talks hosted by Henley Halebrown. The events provide a forum for a range of voices from across the discipline to share projects and ideas, encouraging informal discussions and critical engagement.