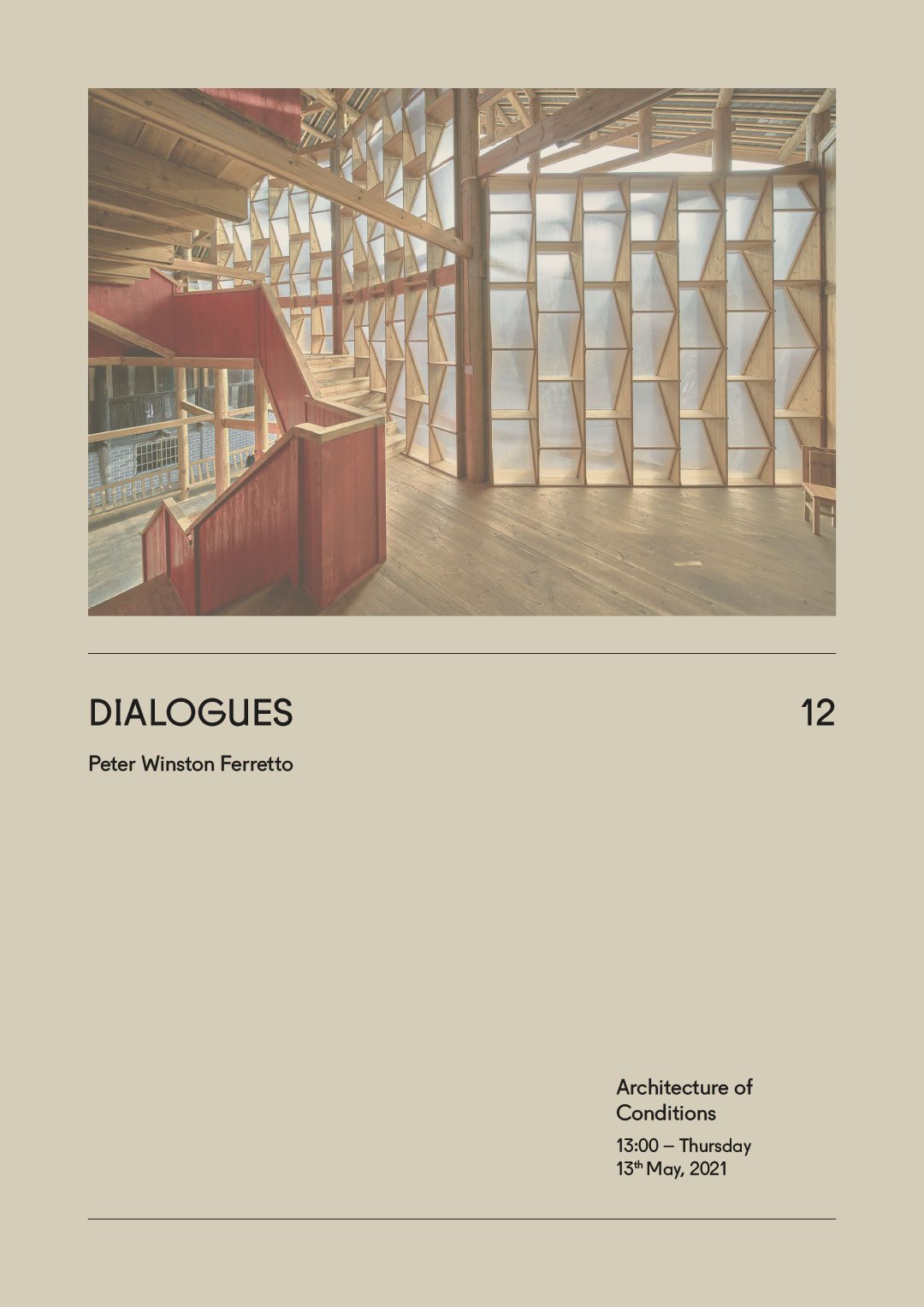 Dialogues 12
May 2021
Henley Halebrown recently hosted Dialogues 12 with Peter Winston Ferretto, Associate Professor at the Chinese University of Hong Kong. The talk explored the subject 'Architecture of Conditions'.
Peter is the Director of Condition_Lab, a design research laboratory based within the School of Architecture at CHUK. The Lab's research revolves around designing socially responsible architectural prototypes. By working hand-in-hand with local partners on real sites, its aim is to develop projects that foster a better sense of community, with the prototype generating new insights into how people inhabit their environment.
Dialogues is a series of talks hosted by Henley Halebrown. The events provide a forum for a range of voices from across the discipline to share projects and ideas, encouraging informal discussions and critical engagement.