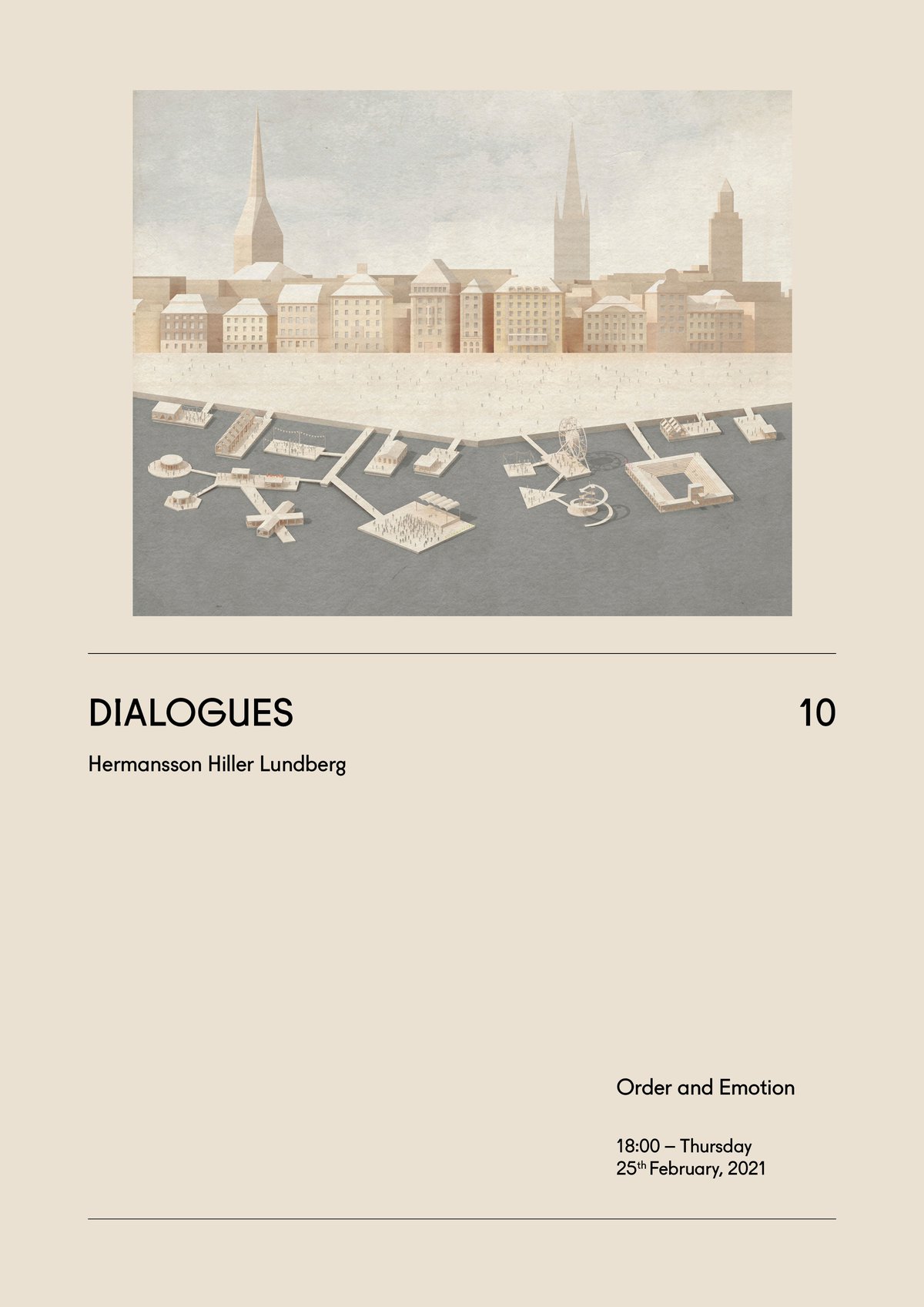 Dialogues 10
February 2021
We recently hosted Dialogues 10 with Hermansson Hiller Lundberg, whose talk explored the subject of 'Order and Emotion'.
Hermansson Hiller Lundberg is focused on the development and production of architecture with a lasting worth and value to society, always in continuous engagement with the history of architecture. The practice's ongoing projects include housing, city planning, care homes, pre-schools, hotels and offices and the work has been acknowledged with numerous national and international awards.
Dialogues is a series of talks hosted by Henley Halebrown. The events provide a forum for a range of voices from across the discipline to share projects and ideas, encouraging informal discussions and critical engagement.