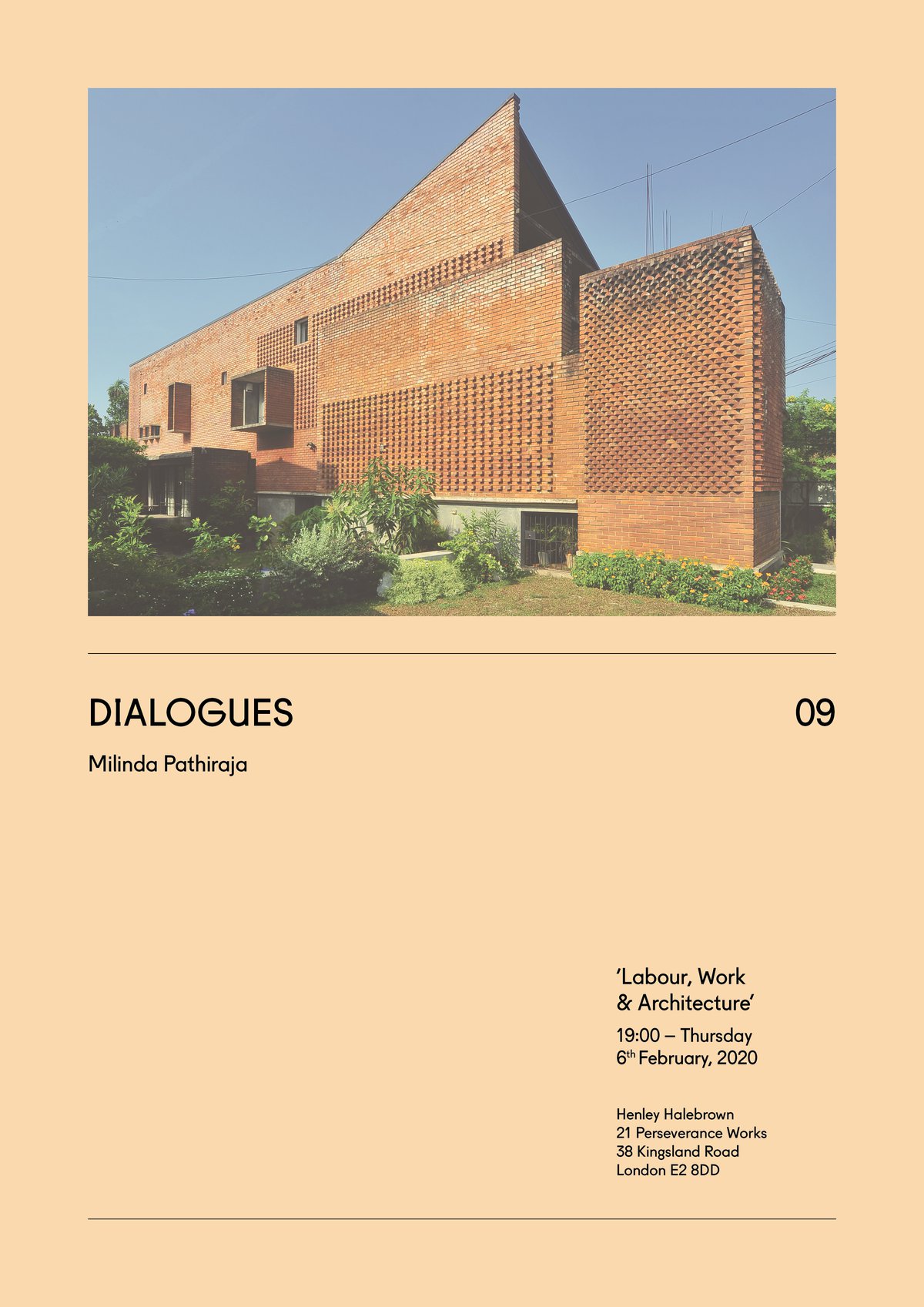 Dialogues 09
February 2020
Dialogues 09 with Milinda Pathiraja. The talk will explore the subject of 'Labour, Work & Architecture'.
A director and co-founder of the Sri Lankan-based Robust Architecture Workshop (RAW), Milinda Pathiraja bases his research and practice on the belief that architecture has the power to integrate and contribute to the resolution of social, political and economic challenges. The work of the firm was exhibited in the 15th Venice Architecture Biennale Architettura in 2016. Milinda teaches at the University of Moratuwa and is a Visiting Fellow and member of the FAR team at EPFL. 
Dialogues is a series of talks hosted by Henley Halebrown at their studio in Shoreditch. The events provide a forum for a range of voices from across the discipline to share projects and ideas, encouraging informal discussions and critical engagement.