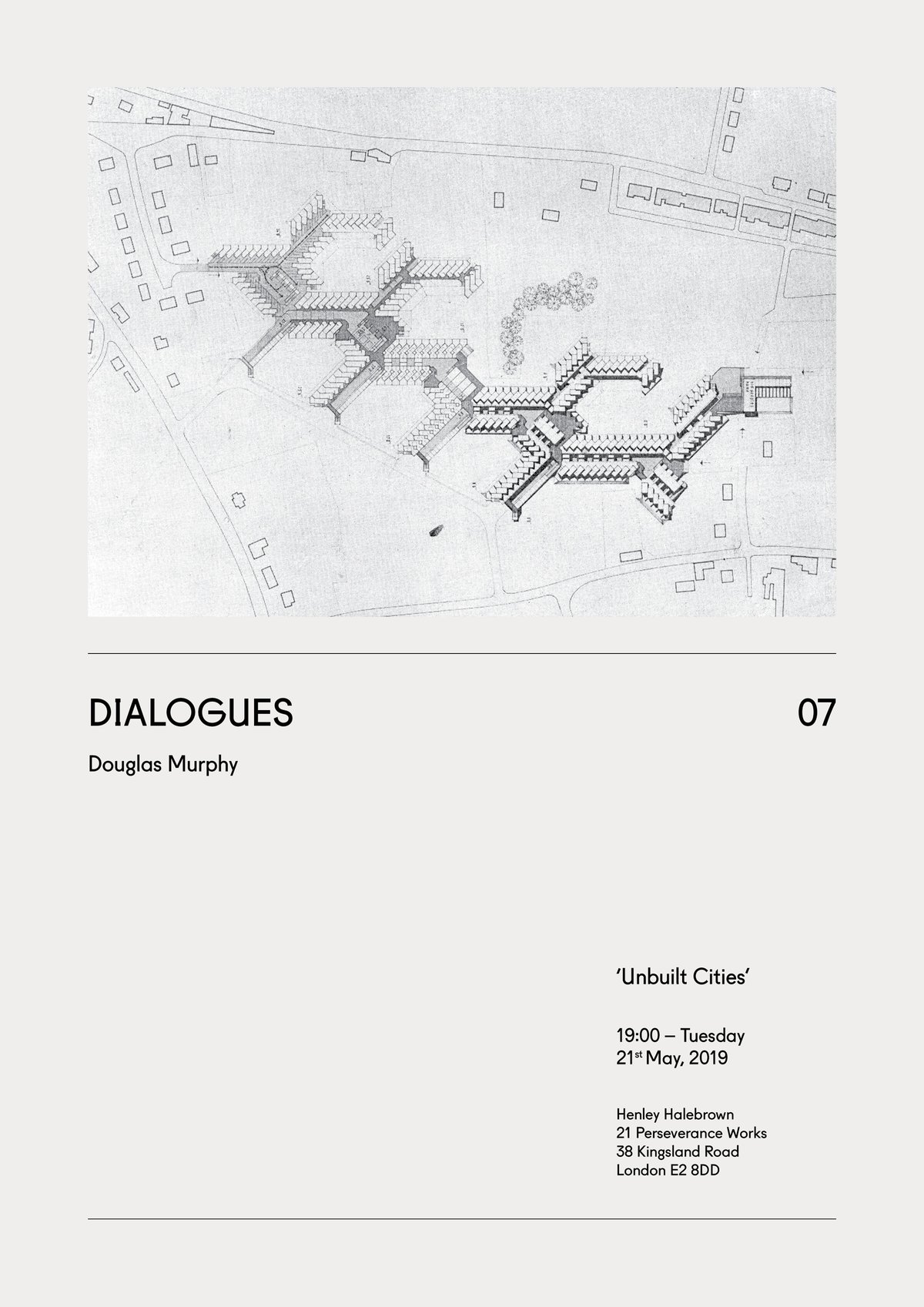 Dialogues 07
May 2019
Douglas Murphy is an architect and writer. 
He is the author of the books 'Last Futures' and 'The Architecture of Failure'. The latter examines relationships between the way cities are designed and the projects that have failed, tracing them from the earliest origins of modernism.
This talk, titled 'Unbuilt Cities', will focus on his current research regarding unbuilt or forgotten works in London from the 1960's and 70's, with an emphasis on housing.