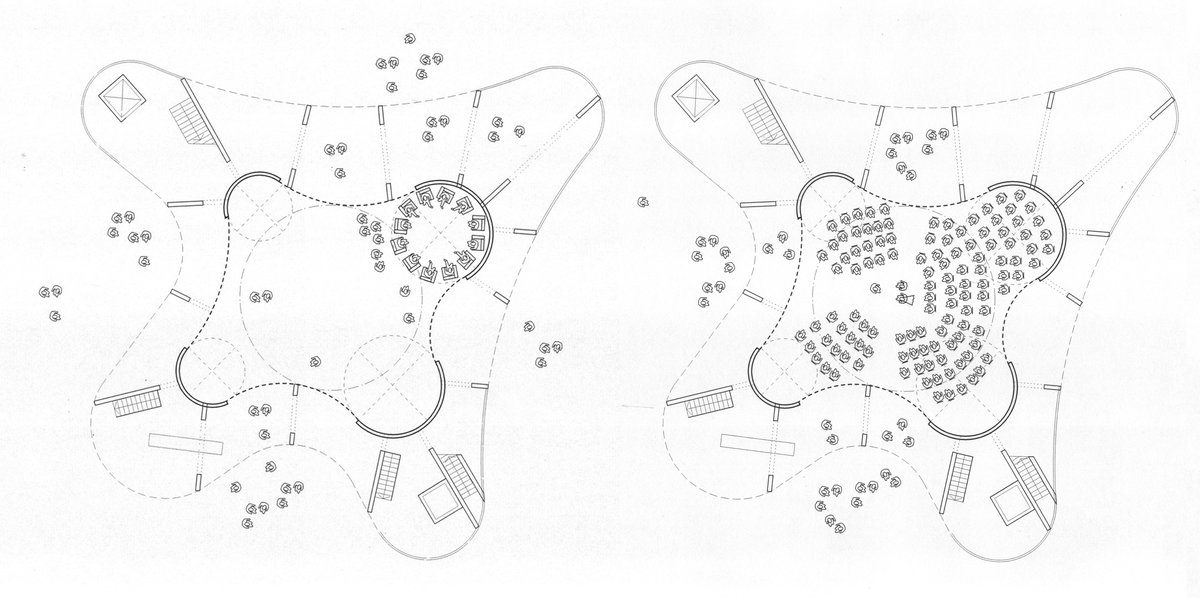 Designing a Campus for Students and their Wellbeing
January 2021
Kerstin Sailer references our designs for Letchworth Town Hall in her first of two blog posts, examining how university buildings, especially lecture theatres and communal spaces, are designed and used, and in turn affect wellbeing.
Kerstin writes, "In a design competition entry for Letchworth Town Hall, Henley Halebrown architects suggested an assembly chamber in a simple yet organic, curvy form with four apses that can be used for different possible seating configurations, for example hosting a council meeting, a smaller cabinet meeting [left image], a wedding [right image], but also musical concerts or lectures".
"These examples show how spaces can be designed with flexibility of usage in mind. The typical fixed seated university lecture theatre could be reimagined as a changing configuration, hosting different sized groupings to match evolving pedagogies and forms of teaching delivery."