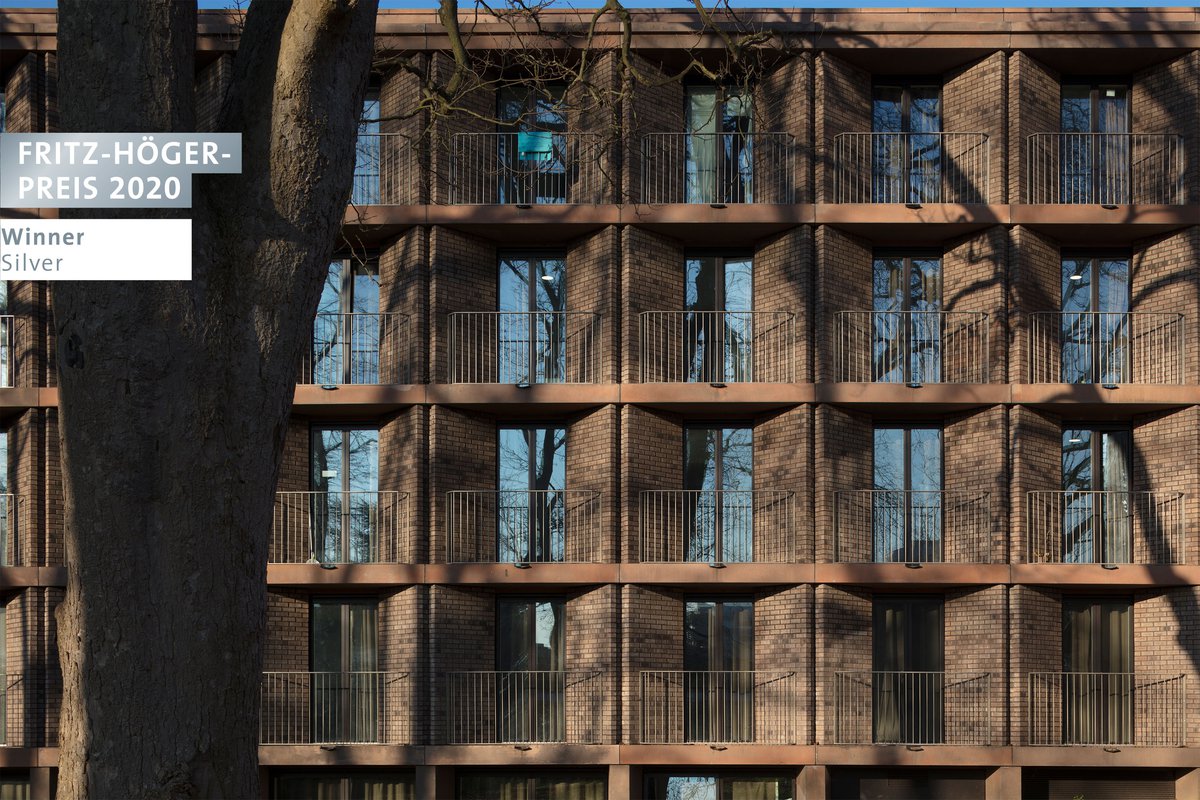 Chadwick Hall awarded Silver in the Fritz Höger Award 2020 for Brick Architecture
January 2021
We're delighted that Chadwick Hall on the University of Roehampton campus has been awarded Silver in the 'Residential Building/Apartment Complex' Category of the Fritz Höger Award 2020 for Brick Architecture. The award is given to architects and planners whose use of the time-tested building material demonstrates "high architectural and craftsmanship quality".  

At Chadwick Hall, the loadbearing brickwork and concrete structure of the student residences is at the heart of their architectural expression. Arrowhead brick piers shape the half-hexagonal balconies providing depth and weight to the facades. The loadbearing brick piers carry the weight of the individual precast balcony units down to the footings, avoiding the need for support bracketry at each floor. 
The Fritz Höger Award is judged by a panel of experts looking over 600 submissions entered in the 2020 Awards. The award is open to buildings whose overall design "combines economic, ecological and design aspects" and whose architecture is characterised by an appropriate approach to the site and its existing buildings.