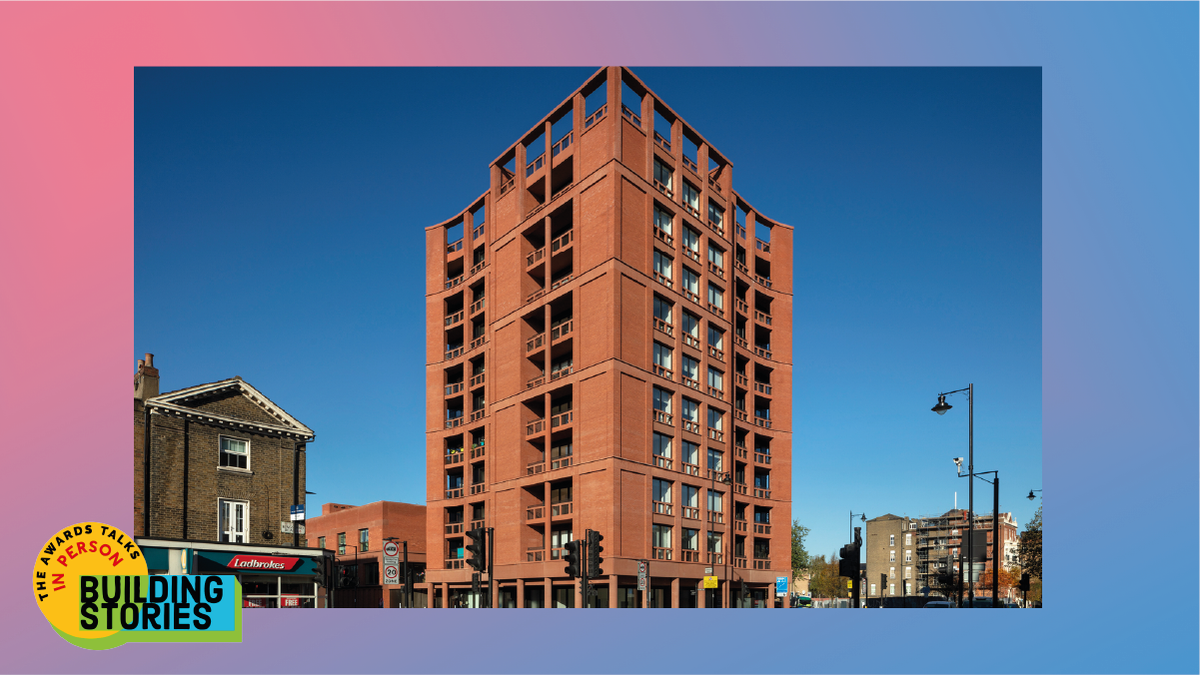 333 Kingsland Road celebrated at RIBA Building Stories for Neave Brown Award winner
January 2023
Celebrating the winner of RIBA Neave Brown Award for Housing 2022 - Hackney New Primary School and 333 Kingsland Road - we'll be presenting the project as part of the RIBA Building Stories series on Tuesday 7 February from 6.30pm.
Given in honour of the social housing pioneer, the annual award recognises the UK's best new affordable housing.
Hosted by Jury Chair Kaye Stout, the event will tell the story of the winning project from Simon Henley and Noel Cash, clients Gerard Cunningham and Phillippa De'Ath and design officer Francesco Bernabei. Dolphin Living's Olivia Harris will join for the live Q&A, where social housing along with other topics relevant to architecture today will be discussed.
Located on London's Kingsland Road, this hybrid scheme skilfully combines a community-led school with 68 apartments on a compact urban site. The deliberately dense housing block of rented homes – 50% of which are offered below market rates – frees up the maximum footprint for the school.
Tickets are available at Eventbrite.